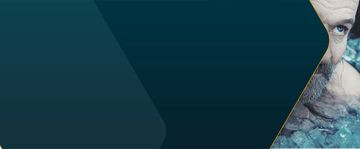 Inklusive
10 themenbasierte Gruppenvideoklassen
Professionelle Yoga-Stretchkurse
Hausaufgaben
In der App freigeschaltete
Eins-zu-Eins-Audiositzungen
Arbeitsmappe
Einführung
Lerne die WHM für deinen Alltag anhand wöchentlich wechselnder Themen.
Der Fundamentals-Kurs ist ein Online-Kurs, der Ihnen die Wim-Hof-Methode anhand einer Reihe unterhaltsamer und einfacher Lehrvideos vermittelt.
Mit seiner charakteristischen tiefen, warmen Stimme lehrt Sie Wim Hof ​​die Kraft des Atems und der Kälte und führt Sie auf jedem Schritt auf dem natürlichen Weg zu Kraft, Gesundheit und Glück.
Jede Woche beginnt mit einer Gruppenstunde, die sich mit einem wöchentlichen Thema befasst - Stresskontrolle, Energiemanagement usw. Jedes Thema hebt eine andere Art und Weise hervor, in der sich die WHM-Praxis positiv auf Ihr Leben auswirken kann. Der zertifizierte Yogi Mariken begleitet Sie mit einer Reihe von Dehnübungen, bevor Wim Sie durch die Techniken führt. Anschließend verstärken Sie Ihre Praxis im Laufe der Woche mit zusätzlichen Hausaufgaben, zusätzlichen Videos und einer Arbeitsmappe, in der Sie Ihre Fortschritte protokollieren können.
Alle sieben Tage wird eine neue Reihe von Videos freigeschaltet, um sicherzustellen, dass Sie nicht zu schnell zu hart arbeiten. Nach dem Entsperren stehen Ihnen alle Videos auf unbestimmte Zeit zur Verfügung, sodass Sie so lange brauchen, bis Sie den Kurs abgeschlossen haben, und das Material so oft wie Sie möchten erneut besuchen können.
Während Sie den Kurs durchlaufen, entwickeln Sie eine konsistente Praxis, die Sie nach Abschluss des Kurses selbstständig beibehalten können. Als zusätzliches Tool bietet der Kurs 10 geführte Einzelatmungssitzungen. Diese Audiodateien können über die WHM-App für WHM-Übungen überall heruntergeladen werden.
Der Fundamentals-Kurs ist eine überarbeitete Version des klassischen 10-Wochen-Videokurses (auf Englisch).
Vorteile
Unser Ziel ist es, dir zu helfen, glücklich, stark und gesund zu werden.
Lektionen
00:07:54
Einführung in die Wim Hof Methode
00:02:09
Sicherheitshinweise
00:03:17
01:06:16
In Die Tiefe Gehen
3 Lessons
In Die Tiefe Gehen — Gruppenunterricht
00:56:51
In Die Tiefe Gehen — Hausaufgaben
00:04:49
In Die Tiefe Gehen — Strecken
00:04:36
01:20:16
Stresskontrolle
3 Lessons
Stresskontrolle — Gruppenunterricht
01:01:47
Stresskontrolle — Hausaufgaben
00:12:21
Stresskontrolle — Strecken
00:06:08
00:57:23
Energiemanagement
3 Lessons
Energiemanagement — Gruppenunterricht
00:45:54
Energiemanagement — Hausaufgaben
00:06:38
Energiemanagement — Strecken
00:04:51
01:01:53
Entzündung — Gruppenunterricht
00:46:39
Entzündung — Hausaufgaben
00:11:02
Entzündung — Strecken
00:04:12
00:44:41
Ausdauer — Gruppenunterricht
00:35:24
Ausdauer — Hausaufgaben
00:06:36
Ausdauer — Strecken
00:02:41
00:54:10
Langlebigkeit — Gruppenunterricht
00:44:10
Langlebigkeit — Hausaufgaben
00:06:02
Langlebigkeit — Strecken
00:03:58
00:47:01
Unter Druck — Gruppenunterricht
00:42:17
Unter Druck — Hausaufgaben
00:02:37
Unter Druck — Strecken
00:02:07
00:54:02
Spiritualität — Gruppenunterricht
00:42:12
Spiritualität — Hausaufgaben
00:07:31
Spiritualität — Strecken
00:04:19
00:45:40
Kreativität — Gruppenunterricht
00:38:31
Kreativität — Hausaufgaben
00:02:13
Kreativität — Strecken
00:04:56
00:58:53
Abentuer Leben — Gruppenunterricht
00:52:29
Abentuer Leben — Hausaufgaben
00:03:19
Abentuer Leben — Strecken
00:03:05
00:02:16
Danke und Glückwunsch
00:02:16
00:14:17
Geführte Atmung für Anfänger (3 Runden langsames Tempo)
00:11:00
Die Kraft des Atmens von Wim Hof | Verdopple Deine Liegestütze in nur 4 Minuten
00:03:17
00:29:00
Lehrreiche Animationen
4 Lessons
Motivation und Erfahrungen von Praktikern der Wim-Hof-Methode [EN]
00:09:36
Wim Hof Methode zur Autoimmunkrankheit | Wissenschaftliche Forschungsergebnisse [EN]
00:06:36
Beeinflussung des Immunsystems Wim Hof Methode Wissenschaft [EN]
00:05:48
Wim Hof Methode | "Gehirn über Körper" Michigan-Studie [EN]
00:07:00
01:22:39
Die übermenschliche Welt von Wim Hof: Der Eismann [EN]
00:39:43
Yes Theory: Mit dem Eismann zum Übermenschen werden - Wim Hof
00:42:56
Hier ist, was andere zu sagen haben
‹
Tineke, The Netherlands
I have severe arthritis in my left hip. By implementing the Wim Hof Method in my daily life, I can deal with this without getting surgery. I love Wim's purity. His coaching inspires me and gives me energy. I'm almost 66 years old and by practicing the Wim Hof Method I feel much more...
Albert, The Netherlands
For 12 years now I have had rheumatism. Thanks to the Wim Hof Method I have been able to halve the amount of anti-inflammatory drugs. My goal is to completely stop the use of anti-inflammatory drugs after finishing the video course.
Aivar, Estonia
I am 52 years old, and after 10 weeks of the Wim Hof Method I am in the best shape I have ever been. I did 30 push-ups as a test before I started the course, and when I finished I did 100 push-ups for the first time in my life. The Wim Hof Method gives you a good mood, it's addictive!
Monic, The Netherlands
It's only been 4 weeks since I started, but the results are remarkable! Thank you from the heart for changing my life, my health, and my understanding about my own power and the influence I have on this. I'm looking forward to a nice cold winter in the Netherlands.
Mino, Germany
Learning Wim's method is like studying from one of nature's best students. My life long fear of cold is history. I now fully enjoy cold immersions, but the benefits are not limited to cold. I am now a better person and a happier being. I smile when facing life challenges.
Gregor
After 8 months of daily Hoffing, puffing and cold showers I can claim to be cured of my 5 year burnout. Not having had a single cold or flu, my sore knee is working perfectly again, which was very painful the last 2 years. It is like a miracle, and I'm really grateful that our paths crossed.
Franco, USA
Wim I hope to train with you someday. I love to jump into that cold water and climb that mountain with you. Your method has truly helped me with psoriatic arthritis. I am no longer taking Humira injections for my symptoms. I am controlling it with breathing, cold showers and ice baths.
Matthew, Australia
I would have paid $10,000 for this, but that would not be enough because this has changed my life. I feel like I have taken Valium yet am supercharged. As a clinical psychologist my days can be very stressful. There is a stillness inside me now, and what I am really amazed by is the peace lasts.
Per Kristian, United Kingdom
After 3 weeks of daily practicing my medication (Naproxen) for long-standing sciatica has been cut by 80%, and my arm pain and 'pins and needles' following a neck injury 50 years ago has been halved!
Arthur, USA
I got anxiety 2+ years ago, and have had panic attacks every day since. Medicine helped a little. I came across your videos and started to walk my 2 miles a day in only a t-shirt at 20F degrees. Within 2 weeks my anxiety went away! I found it to be a miracle.
James, USA
I've had astonishing results battling addiction with the Wim Hof Method. It has saved my life and is the only thing that worked on getting clean and healthy. I go ahead and get my suffering over with in the cold showers, so I don't have to suffer throughout the day. Pretty good trade to...
Georg, Germany
Cardiac and respiratory arrest began my life. Heart defect and cleft palate pushed diseases. Depression, lack of self-efficacy, and post traumatic stress disorder followed. The Wim Hof Method frees me: I am twenty-nine years old, and I love to live. Thank you!
Grant, Australia
I was born with Spina Bifida, and was told I would end up in a wheelchair. After incorporating the Wim Hof Method into my daily life I have begun to see results in my pain levels and athleticism. I am no longer looking down the barrel of becoming a paraplegic, and I attribute that in part to the...
Raúl, The Netherlands
From the 90s to 2012 I developed hayfever symptoms and had to take daily medications in order to cope. The effect of these medications only lasted for several hours. By using the Wim Hof Method training daily, my body has conquered hayfever symptoms since 2013.
Benjamin
I started the Wim Hof method in October of 2018, and now the holes I had in my brain are gone. My neurosurgeon was so impressed by the scans that he told me I don't have to come back anymore. I take this as proof that this method works to regenerate brain tissue.
›