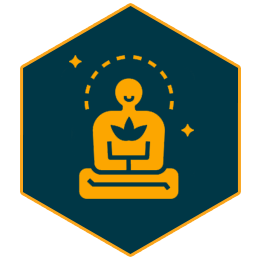 Meditation for anxiety
With meditation, you learn how to pay attention to your body and mind. When practiced properly, meditation helps you to calm down and observe the world without judgment. So if you are dealing with anxiety, meditation reduces the worrying, brings back the calm, and makes you feel more balanced. The powerful method of Wim Hof can assist you in being more in balance with your body by practicing
meditation
and
breathing exercises
. You learn everything about the exercises and the Wim Hof Method by signing up for our
free Wim Hof Method Mini class
How can meditation help your anxiety?
Meditation helps you to reduce stress and fatigue, and is very beneficial in coping with anxiety disorders. This is because with meditation you become more aware of the present moment and feelings in your body. You learn how to reduce your stress and to detach from anxious thoughts. With meditation exercises, you practice awareness, become able to identify tension in your body, and master the ability to recognize your thinking patterns. You also learn how to deal with difficult emotions.

Regular meditation exercises for your anxiety
Many research reports have shown that regular practice of meditation exercises introduces significant positive effects on mental health. If you are dealing with general anxiety, practicing meditation exercises daily can help you reduce tension in your body, and overcome anxiety. An important key in learning how to practice meditation is to accept the world around you in your observation. As a beginner, it is not necessary to meditate for an extensive period of time. A couple of minutes will do. Just try to make meditation a part of your everyday routine.
Help your anxiety with the Wim Hof Method
The
meditation exercises
Wim Hof uses for his method help you clear your mind, make you feel less anxious, and let you find rest in your body. When you practice the meditation exercises of the Wim Hof Method, focussing on your breathing is essential. As a matter of fact, breathing exercises are one of the most important ingredients of the Wim Hof Method. In his online video classes, Wim Hof himself will guide you through the meditation techniques. If you want to get rid of your
anxiety
, you should definitely try the Wim Hof Method. Do not waste any more time, and subscribe to the
Classic Video Course
Practice the Wim Hof Method
Do you want to practice the Wim Hof Method to reduce the wearing symptoms of anxiety? In his method, Wim Hof himself teaches you his scientifically proven method in a step-by-step video course. He will teach how you can use meditation for your anxiety, combined with breathing exercises, and controlled exposure to cold. Without a doubt, the WHM will guide you to a
happier and healthier mind and body.
You can practice the Fundamentals video course from within the comforts of your own home. The video course is available in English, German, French, Spanish, and Portuguese. Start your journey today!
Start Your Journey
The Three Pillars
As mentioned above, besides the meditation exercises, the Wim Hof Method also consists of breathing exercises and controlled exposure to cold. These components are called the three pillars of the Wim Hof Method. When you combine these three pillars, you become able to control your body and mind. You will be amazed at the many possibilities that come within your grasp if you are able to control your body and mind. For example, you can think of attaining
better sleep
,
better concentration
,
more engergy
, and of course
less anxiety
. Thousands of people worldwide have already experienced health improvements by practicing the Wim Hof Method. Combine the three pillars of the Wim Hof Method and find your inner strength!
Wim Hof Method References
Wim Hof Method is assesed on average with an 9.5 out of 10 based on 2147 experiences written by participants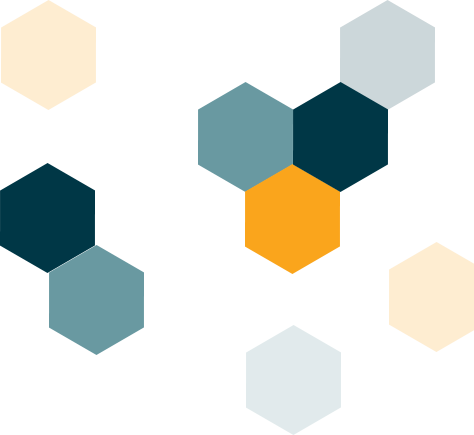 Tineke
The Netherlands
" I have severe arthritis in my left hip. By implementing the Wim Hof Method in my daily life, I can deal with this without getting surgery. I love Wim's purity. His coaching inspires me and gives me energy. I'm almost 66 years old and by practicing the Wim Hof Method I feel much more aliv...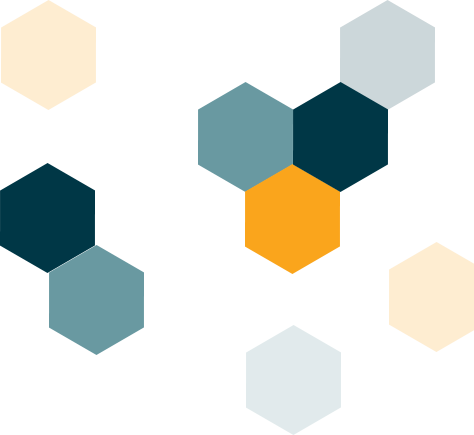 Gregor

" After 8 months of daily Hoffing, puffing and cold showers I can claim to be cured of my 5 year burnout. Not having had a single cold or flu, my sore knee is working perfectly again, which was very painful the last 2 years. It is like a miracle, and I'm really grateful that our paths crossed.