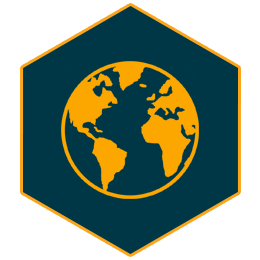 Experience Wim Hof
Discover the incredible potential of your body & mind, and learn about the underlying science. Become enraptured as Wim guides you with his comforting yet incomparably spirited energy.
Travel with Wim
Catering to those who are looking for the ultimate Wim Hof Method experience, our flagship Expeditions provide an adventure that goes above and beyond any workshop.

You will be supervised by experienced mentors, accompanied by likeminded yet unique individuals, and immersed in natural surroundings. Together, these synergistically combine to form the ideal environment in which to get to that stillest of mind states.

Wim leads the Expeditions, while a group of veteran WHM Instructors help him shepherd the roughly 100 participants as they dive ever deeper into the WHM over the course of the week.

Are you ready for a life-changing experience?
Weekend with Wim
Held at the state-of-the-art Wim Hof Method Centre in Stroe, The Netherlands, these weekend-long events are for true Wim Hof Method aficionados looking for a deeper level to their practice.

Over the course of two days, Wim will personally teach you just how far a trained mind can go. Learn how to get to a mental state that allows you to harness uncomfortable external stimuli, and leverage them to your physical and psychological benefit. Then put it all into practice by joining Wim in a variety of physical exercises, breathing sessions and ice baths.

Check below for the next weekend.
Online Weekend
Receive WHM training from the Iceman himself without ever leaving your home!

Devised initially to get around the limitations of social distancing, the Online WHM Weekend offers in-depth WHM training at the hands of Wim Hof, over the interwebz.

Streaming live from the Wim Hof Method Center, Wim treats you to two days packed with content: breathing, cold therapy, yoga & meditation. An expert guest speaker tunes in to talk about the physiological mechanisms at play, and each day there is a Q&A with Wim for any questions left unanswered.

Throughout both days, Wim is there to instruct and guide you, and dispense many tips and nuggets of wisdom accrued over a lifetime of being with the elements. Follow his instructions from the comforts of your home, and interact using the live chat feature.

The sessions are hosted via Zoom for which you will need a (free) Zoom account. The complete stream remains available on demand for one month after the live broadcast, so you can revisit the content at your leisure.
Activity Testimonials
Hear from Ben about his experience at the London Wim Hof Experience and from Andrei about his time at the Summer Expedition.