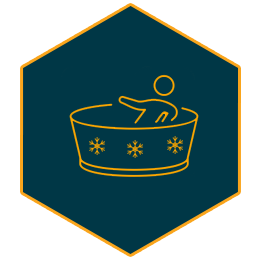 Cold Water Immersion (CWI)
Cold Water Immersion (CWI) is a form of cold water therapy, which improves the natural recovery process of the human body. A well-known type of Cold Water Immersion, is taking ice baths or cold showers. Cold Water Immersion is a great way to activate the body's natural healing powers, and to make it able to relieve symptoms of various medical conditions. When practiced on a regular basis, the positive effects of
exposure to cold
last even longer. Over time, Cold Water Immersion improves your cardiovascular circulation, reduces muscle inflammation, and facilitates weight loss.
Benefits of Cold Water Immersion
Enhanced circulation of the blood
Cardiovascular circulation is one of the most important processes of the human body. Without a healthy and strong circulation, the blood flow of the entire body gets compromised. The compromised blood flow in turn leads to a stressed heart. Left untreated, a stressed heart can result in headaches, high blood pressure, fatigue, muscle cramping, or eventually a heart attack. Cold Water Immersion boosts the cardiovascular circulation, which is beneficial for a healthy heart, a strong immune system, well-balanced mental health, and a high level of energy.

Reduced inflammation of muscle
After participating in a high-intensity workout, the muscles can feel sore for a couple of days. This is because of microscopic tears in the fibers of the trained muscles, and inflammation of the muscle tissue. This type of soreness, also known as 'delayed onset muscle soreness' (DOMS), can be very painful. Scientifically, it has been proven that Cold Water Immersion helps to reduce muscle inflammation. The temperature of the water lowers the damage of the affected tissue, and reduces further swelling.

Weight loss
Cold Water Immersion can be of great help when it comes to weight loss. When practiced on a regular basis, Cold Water Immersion is able to increase the metabolic rate by as much as 16%. As a result of immersing the body into cold water, the body has to work hard to maintain its normal internal temperature. During this process, the metabolic rate increases in order to produce heat for the body. When practiced consistently, this can result in a loss of weight.
Cold Water Immersion and the Wim Hof Method
As a part of the Wim Hof Method, Cold Water Immersion is one of the most simple and effective ways to let your body improve its own recovery process. With the help of the Wim Hof Method, you will become able to take control over various processes in your body, and thereby improve your overall health. The Wim Hof Method assists you in implementing Cold Water Immersion into your daily life, by teaching you how and when to take cold showers or ice baths at home. The unique method is designed to gradually expose the body to cold, and build up a great resistance within weeks.
Practice the Wim Hof Method
Start your Wim Hof Method adventure today, by signing up to our Fundamentals online video course. By following the Fundamentals online video course, you will learn the basic principles of the Wim Hof Method. The Fundamentals course is easy to combine with a demanding lifestyle, as you can re-watch all of the videos whenever and wherever you want. The online video course is available in English, with subtitles in Dutch, German, French, and Spanish. Many professional athletes and celebrities have already benefited from the Wim Hof Method. Read their
testimonials here
.
Start Your Journey
The Three Pillars
The Wim Hof Method is built on three important pillars. These pillars, which are breathing, controlled exposure to cold, and commitment, together allow us to deal with 'cold hard nature'. Over time, our bodies have become accustomed to modern-day comforts, and are therefore no longer used to cold conditions. Getting your body ready to cope with cold conditions can lead to some serious
health improvements
, such as
stress reduction
,
more energetic
, and
better sleep
.
Wim Hof Method References
Wim Hof Method is assesed on average with an 9.5 out of 10 based on 2147 experiences written by participants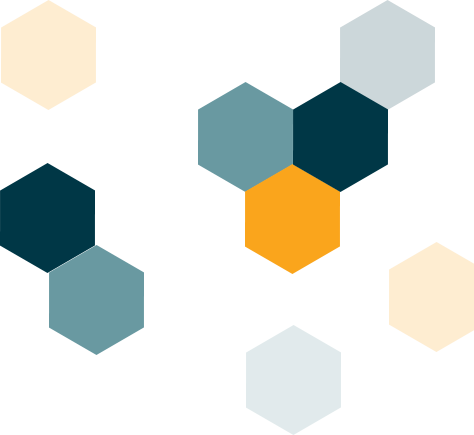 Tineke
The Netherlands
" I have severe arthritis in my left hip. By implementing the Wim Hof Method in my daily life, I can deal with this without getting surgery. I love Wim's purity. His coaching inspires me and gives me energy. I'm almost 66 years old and by practicing the Wim Hof Method I feel much more aliv...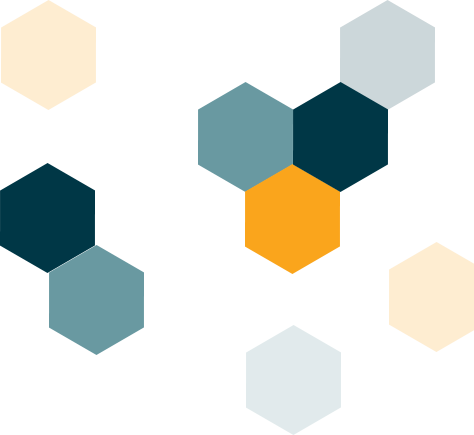 Gregor

" After 8 months of daily Hoffing, puffing and cold showers I can claim to be cured of my 5 year burnout. Not having had a single cold or flu, my sore knee is working perfectly again, which was very painful the last 2 years. It is like a miracle, and I'm really grateful that our paths crossed.