Wim Hof Method — Making you strong, healthy & happy — An interview with the developer of a fantastic app
Did you have any prior development or coding experience?
Starting up the business I had 0 experience in anything. At the beginning, I made an app by using a platform designed for people without coding experience (COMO). Once the business got busier, I found two young coders who translated that app to Android and IOS. From there I started to outsource to different developers as the two coders were not up for the job anymore. It outgrew their skills.
What was the most challenging aspect of developing mobile app?
Integration with our website. We have all kinds of systems connecting by API custom made (Laravel). In the beginning, we didn't have great developers (still a big problem every day), and code can be built well and organized, or it can be built really badly. Unfortunately, the latter was the case.
Name a few of your favorite apps and reason you love them.
I do not use apps in our field of practice. I just use common apps like for my banking and to order food. These are different in every country.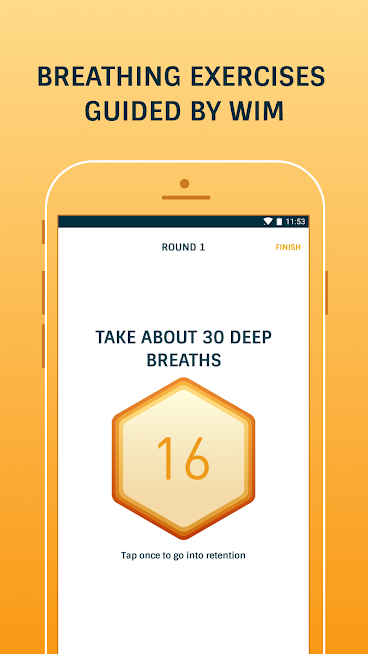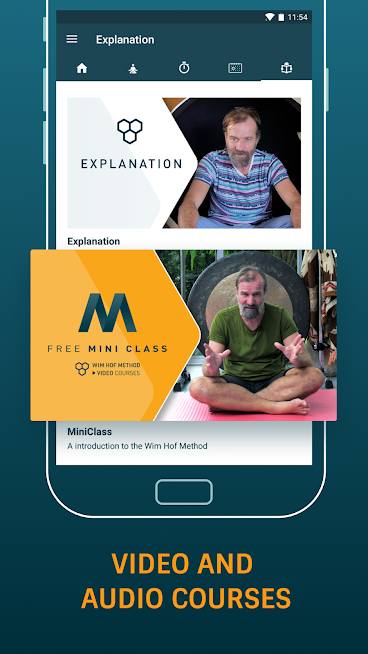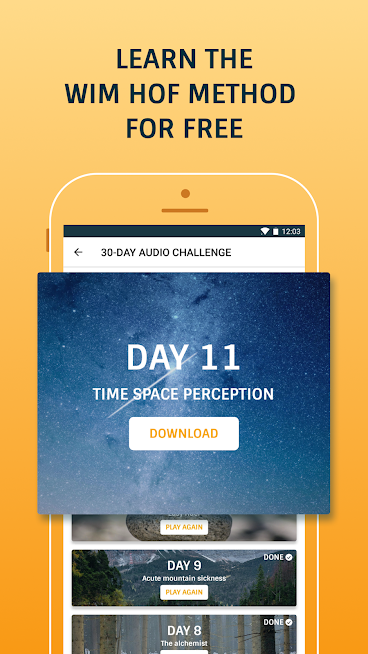 How long have you been working on this app?
It has been about 8 years now.
What need of the user did you have in mind when developing this app?
People interested in the Wim Hof Method. My dad, Wim Hof has one mission. To help people become strong, happy, and healthy. As his mission has to do with love, I wanted this app to be free of cost, without a catch. Of course, we use the sign in, and email authorization to provide more of our services, but with only the free version of the app, people can implement the Wim Hof Method for free. It's seriously an awesome app we spend a lot of time and energy on.
In what way do you think your app is better than similar apps on the market? Please describe in detail what innovation you think you bring and what you are proud of in your app.
It's for free without any catch and contributes to the wellbeing of the human species. Every month, we are releasing updates with new features and improvements. We are very consistent with it.
What are your future plans and expected features of the coming new versions of this app?
I want to have the community, and support the community in many different ways. Make exercises measurable. What happens to the installer with a certain profile. Let's say people who are stressed or anxious. Measuring their progress, way of practice to be able to give auto feedback to users who just installed the app on how to practice to get to their goal as best as possible.
Assuming new users of your app are reading this page. What do you want to ask them to do (contact you about X, Share the app, etc.)?
Install the app, give it a try and be amazed about yourself! I believe the best way of marketing is to have people get a mind-blowing experience. That will be told and shared to all their friends and families :)
This interview was originally published at App of the Day.
Photo by ROBIN WORRALL on Unsplash.