WHM Weekend
Hotel Notre Maison, Loc Villette, Saint-Pierre, Saint-pierre Aosta Valley, Italy with Simone Fusco
‹
›
Information
Program
What to bring
Location
Put yourself in the expert hands of a WHM Instructor for an extended Wim Hof Method training session. WHM Weekends are intended to be a deeper exploration of the Wim Hof Method than what migh be covered in a workshop. 
Over the course of two days, all facets of the Wim Hof Method will be extensively covered. You will learn about the physiological mechanisms that come into play, and engage in a variety of breathing and cold therapy activities. Instructor may incorporate other activities that work synergy with the Wim Hof Method —yoga, meditation, athletics, et cetera— based on based on their specialisation or area of expertise.
If there's a particular focus for this Weekend, this will be indicated with icons under the ACTIVITIES heading, and detailed further in the Program section. Feel free to contact the Instructor for more information, by filling out the contact form on their profile page.
WHM Weekends are limited to 25 participants, and Instructors often choose to keep them much smaller. The intimate quality of the weekend allows for ample personal attention, and feedback tailored to your specific situation. Whether you are looking to improve mental or physical performance, relieve symptoms related to an illness, or even just curious to find out what the Wim Hof Method is all about— a WHM Weekend offers something for everyone.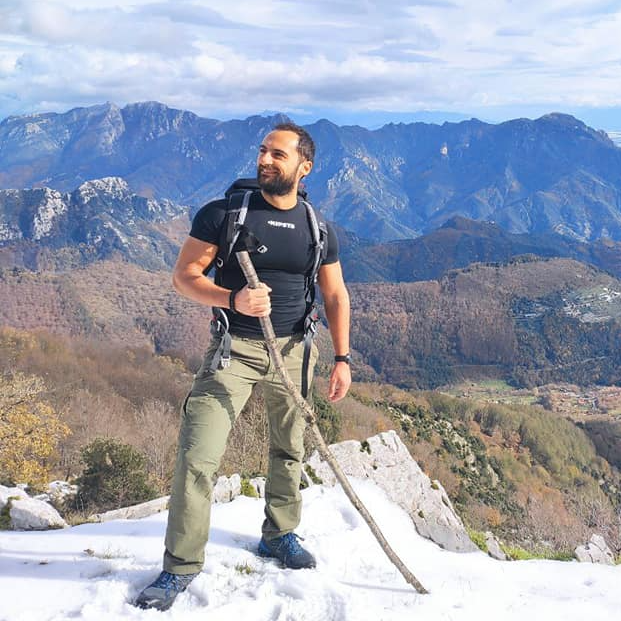 Instructor
[132]
Let's intensify, again, our inner breath!
Instructor level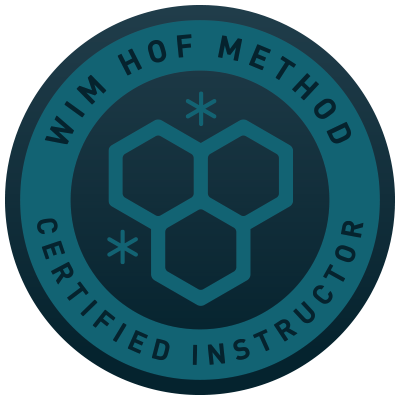 Activities

Theory

Nature
Meditation

Ice Bath

Breathing
Physical Activity
What you get
Un'esperienza pazzesca, che STRAVOLGERÀ la percezione della nostra vita !
Program
Although there is always a rough outline, 'no program' a Wim Hof Method mantra. For the best experience, go in with an open mind and without expectations. The start- and end times listed in this section are subject to change.
Please make sure that you show your order number on arrival, either on a print-out or via your phone.
We advise to eat light, if at all, before the workshop.
VENERDÌ
dalle 17 in poi è possibile recarsi in struttura (volendo anche prima)
Ci si conosce e si fa la PRIMA RESPIRAZIONE in montagna
SABATO
Varie attività, tra cui: BAGNI GHIACCIATI, TREKKING IN STILE WIMHOF, RESPIRAZIONI, YOGA, QI-GONG, TEORIA, BIOHACKING, BIOLOGIA QUANTISTICA
DOMENICA
Varie attività, tra cui: BAGNI GHIACCIATI, TREKKING IN STILE WIMHOF, RESPIRAZIONI, YOGA, QI-GONG, TEORIA, RITUALE CON IL FUOCO
Debriefing finale e saluti :)
What to bring
Seguirà mail separata per la lista dell'attrezzatura da portare con sé.
Food
Ottimo cibo valdostano, preparato dall'Hotel che ci ospiterà. Colazione, Pranzo, Cena e spuntini.
Hotel Notre Maison, Loc Villette, Saint-Pierre, Saint-pierre Aosta Valley, Italy
Info
UN'ESPERIENZA CHE CAMBIA LA VITA!!! - Bagni ghiacciati in una SORGENTE NATURALE - respirazioni WimHof - respirazione WimHof Avanzata - respirazioni per Salute e Performance - trekking in stile WImHof (in shorts) - Meditazioni - YOGA - PRANAYAMA PAZZIA E DIVERTIMENTO xD