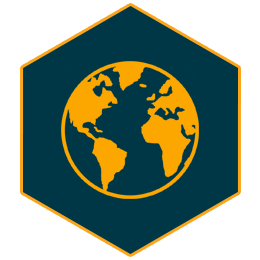 Experience Wim Hof
Discover the incredible potential of your body & mind, and learn about the underlying science. Become enraptured as Wim guides you with his comforting yet incomparably spirited energy.
World Tour
Following our annual Winter Expedition, we resume the 2019 World Tour in Europe.

We've organised all-new, bigger and better venues and have put together an exciting program.

Come along and let Wim take you on a personal journey through his Method; from its humble beginnings, through each of the three pillars - the breathing technique, cold exposure, and mindset - to where he is now headed.

View the locations and dates below and join Wim for these unique events.
Tickets Now On Sale
Find Out More
Wim Hof Experience
Having grown popular worldwide, Wim tries to visit as many countries as he can to spread his love and share his message.

In these one-of-a-kind events, Wim takes you on a personal journey. With his singular, hypnotizing voice, he illustrates not just the three pillars of his Method —breathing technique, cold exposure, and mindset— but also what led to its birth, how far it has come, and where it is now headed.

Wim covers all the aspects of life that his Method can positively impact, including sports performance and a wide range of physical and mental ailments. A guest speaker is typically invited to elaborate on the fascinating physiology that makes this all possible.

A breathing session breaks up the talks, and the day is capped off with a voluntary ice bath.

Check below for the first opportunity to experience Wim in person!
View Tour Dates
Expeditions
Catering to those who are looking for the ultimate Wim Hof Method experience, Expeditions & Travels provide an adventure that goes above and beyond any workshop.

You will be trained and supervised by the most experienced mentors, accompanied by likeminded yet unique individuals, and surrounded by a natural environment perfectly tailored to this extended immersion. Together, this synergistic set of circumstances is ideally suited to stimulate all the physical and mental benefits associated with the Wim Hof Method.

The Expeditions are led by Wim Hof himself, while activities designated as 'Travels' are organized by experienced WHM Instructors.

Are you ready for a life-changing experience?
View Expedition dates
Weekends with Wim
Held at the state-of-the-art Wim Hof Method Centre in Stroe, The Netherlands, these weekend-long events are for true Wim Hof Method aficionados looking for a deeper level to their practice.

Over the course of two days, Wim will personally teach you just how far a trained mind can go. Learn how to get to a mental state that allows you to harness uncomfortable external stimuli, and leverage them to your physical and psychological benefit. Then put it all into practice by joining Wim in a variety of physical exercises, breathing sessions and ice baths.

Check below for the next weekend.
View Upcoming Weekends
Activity Testimonials
Hear from Ben about his experience at the London Wim Hof Experience and from Andrei about his time at the Summer Expedition.