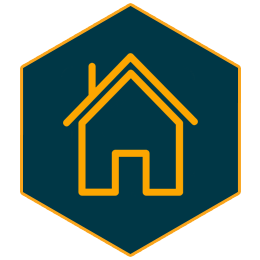 Wim Hof centers
Stroe, the Netherlands
This state-of-the-art facility was designed from the ground up to accommodate the full breadth of WHM practices. As such, it is outfitted with a yoga studio that doubles as breathing room; a sauna, cold tub, and freezer. The various facilities are dotted around Wim's personal home, and he personally handpicked the elements that make up the tranquil natural exterior that is so conducive to an immersive WHM experience in this remote, rural part of Holland.
Upcoming activities in Stroe
Przesieka, Poland
The white slopes of the Karkonosze mountains have long been a preferred skiing destination for professional winter athletes the world over. Some years ago, Wim picked a spot on the leeward side to quietly spend the rest of his days. But then the Wim Hof Method took off, and plans changed. Today, his cozy log cabin of
VICE documentary fame
serves as a base of operations for our annual Winter Expedition. Its backyard ice bath, nearby Podgorna waterfall, and the surrounding snow-capped forest together form the perfect stage for the various cold therapy activities undertaken during this week.
Upcoming activities in Przesieka
Mediano, Spain
Wim's journey brought him to Poland, but his roots grow all the way back to Spain. As you make your way across the peaks, you are transported back in time, to where shepherds and their flock have right of way, and the Pyrenean people still live day to day; insulated from the frenzied trappings of modern life, and proudly preserving Catalan hospitality & cuisine. The sprawling, visually stunning Ordesa and Sierra de Guara national parks are natural playgrounds perfectly suited for hikes, rafting and canyoning— mainstays of our annual Summer Expedition.
Upcoming activities in Mediano