Information
Program
What to bring
Location
Die WHM-Wochenenden sollen eine tiefere Auseinandersetzung mit der Wim-Hof-Methode bieten, als sie in einem Workshop behandelt werden könnte. Am ersten Tag lernen und üben Sie alles, was Sie auch in einem Workshop für Fortgeschrittene lernen würden, und nutzen dann die Übernachtung zum Nachdenken - allein und/oder mit der Gruppe.
Beginnen Sie den zweiten Tag mit einem vorbereiteten Körper und Geist, einer frischen Perspektive und persönlichen
Anweisung von Ihrem Ausbilder.
Ausbilder können andere Aktivitäten, die in Synergie mit der Wim-Hof-Methode arbeiten - Yoga, Meditation, Leichtathletik usw. - auf der Grundlage ihrer Spezialisierung oder ihres Fachgebiets einbeziehen.
Instructor
[148]
Gesund. Stark. Glücklich. - Befreie deine Lebensenergie
Instructor level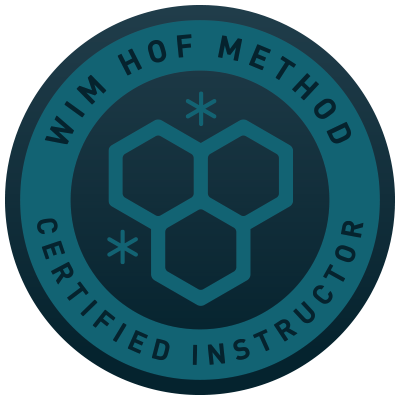 Activities

Nature

Ice Bath

Breathing
What you get
Ein echtes Wim-Hof-Abenteuer!
Atemübungen
Eisbaden
Wanderungen in der Natur
Tiefe Verbindung zu dir selbst
Program
Although there is always a rough outline, 'no program' a Wim Hof Method mantra. For the best experience, go in with an open mind and without expectations. The start- and end times listed in this section are subject to change.
Please make sure that you show your order number on arrival, either on a print-out or via your phone.
We advise to eat light, if at all, before the workshop.
Freitag
Anreise, Abendessen, Kennenlernen, erste Einführung in die Wim Hof ​​Methode
Samstag
Einführung in die grundlegende Wim Hof Atmung, Einführung in das Kältetraining. Atemübungen, Naturwanderung und Natur-Eisbad
Sonntag
Wim Hof Atemtechniken (Fortgeschrittene), Natur Erlebnisse in den Alpen, Abschied
What to bring
Handtücher, Badebekleidung, Wanderschuhe, Mütze, Handschuhe, Winterjacke, Wanderrucksack, Yogamatte, Kissen zum Sitzen
Food
leckeres und gesundes Essen ist inklusive
Im Wasen 16, Blaichach, Germany
Info
Das Allgäu ist einer der besten Orte Europas für die WHM! Frische Luft, kristallklare Flüsse und Seen umgeben von majestätischen Bergen. Unterkunft ist nicht inklusive. Wir senden euch nach der Anmeldung günstige und schöne Möglichkeiten zur Unterkunft zu.