Information
Program
What to bring
Location
Enter two days of personal training at the hands of none other than Wim the Iceman Hof and his daughter Laura Hof.
By way of Wim's renowned breathing method and controlled exposure to cold, you learn to channel your thoughts and gain control over your mental state, for a host of physical and mental benefits. Get rid of stress, maintain a positive and consistent energy throughout the day, and get restful sleep night after night.
At their smaller scale, WHM Weekends offer an intimate level of interaction with Wim Hof  and his daughter Laura that you cannot get anywhere else. Receive personal guidance and feedback tailored to your situation, and ask Wim that question you've always wanted answered.
WHM Weekends take place at the Wim Hof Method Center, which is equipped with a wide range of facilities to optimize your practice — including a breathing slash yoga space, cryo chamber, and sauna — and is surrounded by natural forest where your mind is free to breathe.
The Center also sits right next to Wim's home and garden, and you will spend ample time in and around the iconic features that you will recognize from YouTube or our video courses, such as Wim's cherished wooden barrel.
Whether you are looking to improve mental or physical performance, relieve symptoms related to an illness, or even just curious to find out what the Wim Hof Method is all about— a WHM Weekend offers something for everyone.
Learn how to optimize your mental and physical health at the hands of one the foremost figures in his field, and treat yourself to an unforgettable experience.
You can receive a full refund when you cancel 4 weeks or longer away from the start of the event. Cancellation requests submitted under 4 weeks out from the start of the event may not be honored, or only partially refunded.
Accommodation is not included. A brochure with various lodging options nearby is sent out upon registration.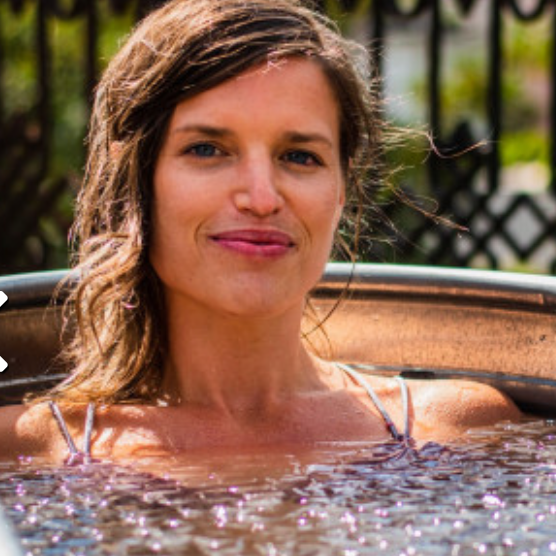 Instructor
[112]
Overcome your fears and become the best version of yourself.
Instructor level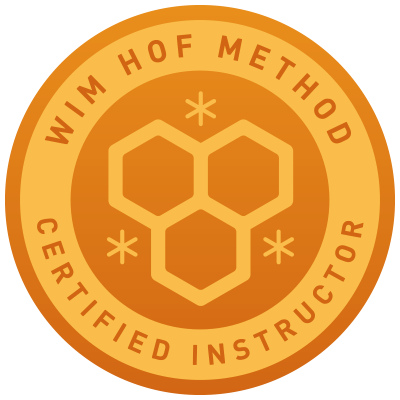 Activities

Ice Bath

Breathing

Nature
What you get
Copy of the e-book Becoming the Iceman
Digital document explaining the WHM
Program
Although there is always a rough outline, 'no program' is a Wim Hof Method mantra. For the best experience, go in with an open mind and without expectations. The start- and end times listed in this section are subject to change.
Please make sure that you show your order number on arrival, either on a print-out or via your phone.
We advise to eat light, if at all, before the workshop.
Saturday
Breathing session with Wim
Physical exercises; Ice bath
Sunday
Laura intro; Yoga session
Forest walk; Ice bath with Wim
What to bring
Flip-flops
Clothing for two days
Swimming gear
Toiletries
2 towels
Food
There is lunch and dinner on the first day and lunch on day 2.
Harderwijkerkarweg, Stroe, Netherlands
Info
This event is held at the Wim Hof Method Center in Stroe. Sleeping accommodation is not included. A brochure with various options to arrange private accommodation is sent out after registration.