WHM Weekend with Wim Hof
Harderwijkerkarweg, Stroe, Netherlands with Wim Hof
‹
›
Information
Program
What to bring
Location
Learn directly from the Iceman himself in this two-day event at the Wim Hof Method Center.
This is for the true WHM aficionados looking for that deeper level.
Over the course of two days, Wim Hof personally teaches you just how far a trained mind can go. Join Wim in a variety of activities, including breathing sessions, ice baths and physical exercises. Learn how to get to a mental state that allows you to be comfortable with otherwise uncomfortable stimuli, and achieve a stillness that helps you navigate a multitude of stressors and problems common to daily life.
The event takes place in and around the state of the art Wim Hof Method Center, which was built precisely to host such advanced training, and is located in equally fitting rural surroundings where your mind is free to breathe.
You can receive a full refund when you cancel 4 weeks or longer away from the start of the event. Cancellation requests submitted under 4 weeks out from the start of the event may not be honored, or only partially refunded.
Accommodation is not included. A brochure with various lodging options nearby is sent out upon registration.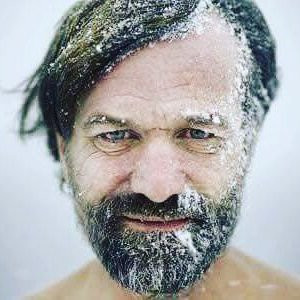 If you learn how to control your mind, anything is possible!
Instructor level
Activities

Ice Bath

Breathing

Nature
What you get
Copy of the e-book Becoming the Iceman
Digital document explaining the WHM
Program
Although there is always a rough outline, 'no program' a Wim Hof Method mantra. For the best experience, go in with an open mind and without expectations. The start- and end times listed in this section are subject to change.
Please make sure that you show your order number on arrival, either on a print-out or via your phone.
We advise to eat light, if at all, before the workshop.
Saturday
Power of the Mind; Breathing session
Physical exercises; Ice bath
What to bring
Flip-flops
Clothing for two days
Swimming gear
Toiletries
2 towels
Food
There is lunch and dinner on the first day, and lunch on day 2.
Harderwijkerkarweg, Stroe, Netherlands
Info
This event is held at the Wim Hof Method Center in Stroe. Sleeping accommodation is not included. A brochure with various options to arrange private accommodation is sent out after registration.