Information
Program
What to bring
Location
Join the WHM Weekend: a two-day training camp that offers an intimate experience with personal guidance and feedback from Wim and Laura Hof.
Check out the WHM Weekends page to learn more about this event.

Accommodation is not included. A brochure with various lodging options nearby is sent out upon registration.

Cancellations
You can freely cancel your booking up to 60 days out from the start of the event. Under 60 days you'll be reimbursed according to our cancellation policy as outlined in our terms & conditions, notably section 7.11.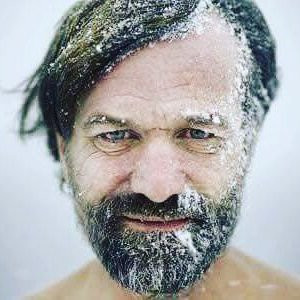 If you learn how to control your mind, anything is possible!
Instructor level
Activities

Ice Bath

Breathing

Nature
What you get
Personal training from Wim and daughter Laura Hof
State of the art facilities at the WHM Center
Healthy, energizing meals
Program
Although there is always a rough outline, 'no program' is a Wim Hof Method mantra. For the best experience, go in with an open mind and without expectations. The start- and end times listed in this section are subject to change.
Please make sure that you show your order number on arrival, either on a print-out or via your phone.
We advise to eat light, if at all, before the workshop.
Saturday
Breathing session with Wim
Physical exercises; Ice bath
Sunday
Laura intro; Yoga session
Forest walk; Ice bath with Wim
What to bring
Flip-flops
Clothing for two days
Swimming gear
Toiletries
2 towels
Food
There is lunch and dinner on the first day and lunch on day 2.
Harderwijkerkarweg, Stroe, Netherlands
Info
This event is held at the Wim Hof Method Center in Stroe. Sleeping accommodation is not included. A brochure with various options to arrange private accommodation is sent out after registration.