Information
Program
What to bring
Location
Put yourself in the expert hands of a WHM Instructor for an extended Wim Hof Method training session. WHM Weekends are intended to be a deeper exploration of the Wim Hof Method than what migh be covered in a workshop. 
Over the course of two days, all facets of the Wim Hof Method will be extensively covered. You will learn about the physiological mechanisms that come into play, and engage in a variety of breathing and cold therapy activities. Instructor may incorporate other activities that work synergy with the Wim Hof Method —yoga, meditation, athletics, et cetera— based on based on their specialisation or area of expertise.
If there's a particular focus for this Weekend, this will be indicated with icons under the ACTIVITIES heading, and detailed further in the Program section. Feel free to contact the Instructor for more information, by filling out the contact form on their profile page.
WHM Weekends are limited to 25 participants, and Instructors often choose to keep them much smaller. The intimate quality of the weekend allows for ample personal attention, and feedback tailored to your specific situation. Whether you are looking to improve mental or physical performance, relieve symptoms related to an illness, or even just curious to find out what the Wim Hof Method is all about— a WHM Weekend offers something for everyone.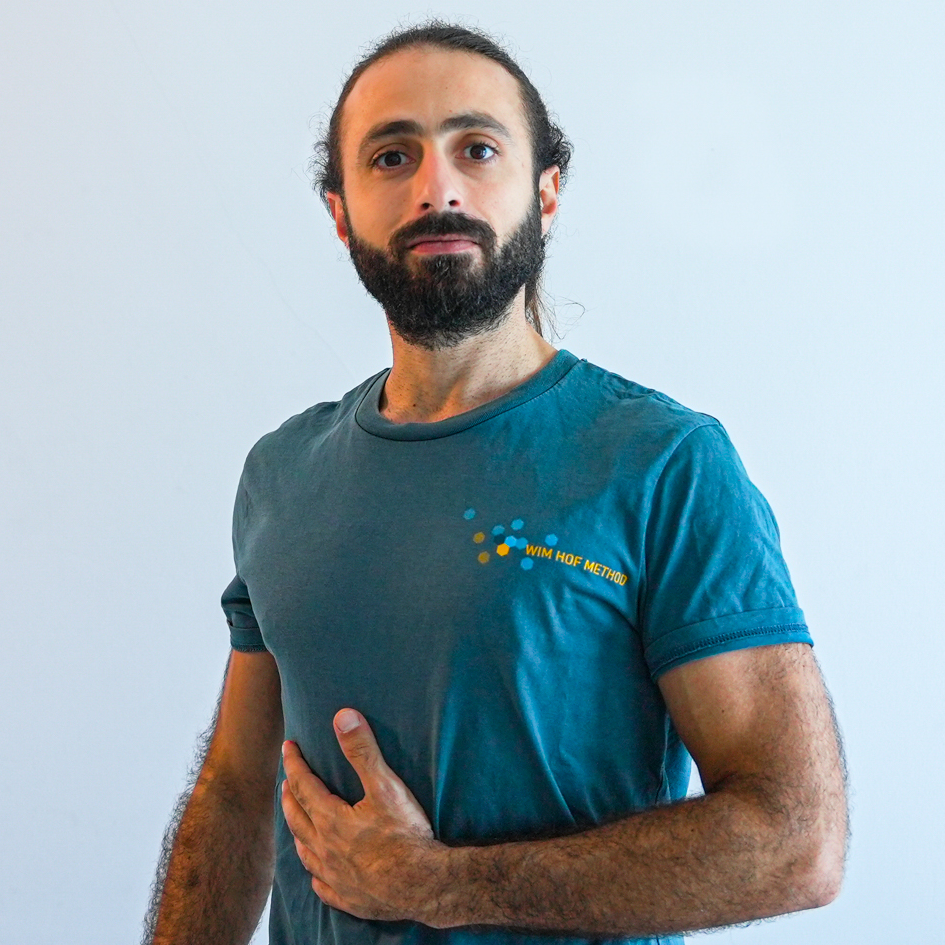 Instructor
[122]
Professional Filmmaker , Musician , Survival instructor. Breathwork & Music... 1st instructor in MENA region
Instructor level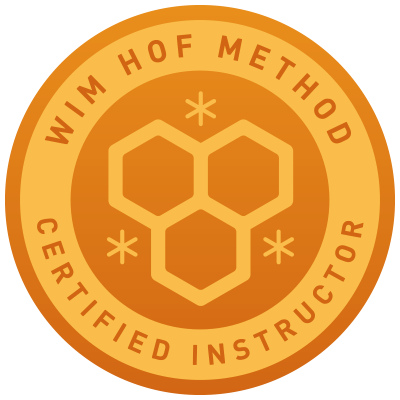 Activities

Nature

Ice Bath

Breathing
What you get
Epic WHM experience in the RAK mountains
hike to the highest peak of UAE
WHM breathwork
icebaths
2 experienced instructors
Program
Although there is always a rough outline, 'no program' a Wim Hof Method mantra. For the best experience, go in with an open mind and without expectations. The start- and end times listed in this section are subject to change.
Please make sure that you show your order number on arrival, either on a print-out or via your phone.
We advise to eat light, if at all, before the workshop.
24/11/2023
-Arrival & accommodation setup from 6pm -Group gathering & welcome dinner 8pm -Bonfire meditation
25/11/2023
-Start of the program & brief 9am -Breathwork session -Lunch -Science & theory -Cold exposure -Hike to the highest peak 1934m -Dinner -Bonfire & Meditation & live music
26/11/2023
-Breathwork session - 9am -Science & theory -Lunch -Mindset activation -Ice bath -Q&A -Closing circle -Departure 5pm
What to bring
Full packing list will be sent after registration.
Food
Delicious vegan and vegetarian healthy food will be provided, bring your refillable water bottle.
Adventurati Outdoor - Al Manama - Ras Al Khaimah Road - Ras Al-Khaimah - United Arab Emirates
Info
We will have intense breathwork sessions with live music in our bedouin tent, cold exposure with hiking up to the highest peak in the UAE, ice baths, sunset meditations, bonfire and alot more. Accommodation in tents included.