Information
Program
What to bring
Location
Put yourself in the expert hands of a WHM Instructor for an extended Wim Hof Method training session. WHM Weekends are intended to be a deeper exploration of the Wim Hof Method than what migh be covered in a workshop. 
Over the course of two days, all facets of the Wim Hof Method will be extensively covered. You will learn about the physiological mechanisms that come into play, and engage in a variety of breathing and cold therapy activities. Instructor may incorporate other activities that work synergy with the Wim Hof Method —yoga, meditation, athletics, et cetera— based on based on their specialisation or area of expertise.
If there's a particular focus for this Weekend, this will be indicated with icons under the ACTIVITIES heading, and detailed further in the Program section. Feel free to contact the Instructor for more information, by filling out the contact form on their profile page.
WHM Weekends are limited to 25 participants, and Instructors often choose to keep them much smaller. The intimate quality of the weekend allows for ample personal attention, and feedback tailored to your specific situation. Whether you are looking to improve mental or physical performance, relieve symptoms related to an illness, or even just curious to find out what the Wim Hof Method is all about— a WHM Weekend offers something for everyone.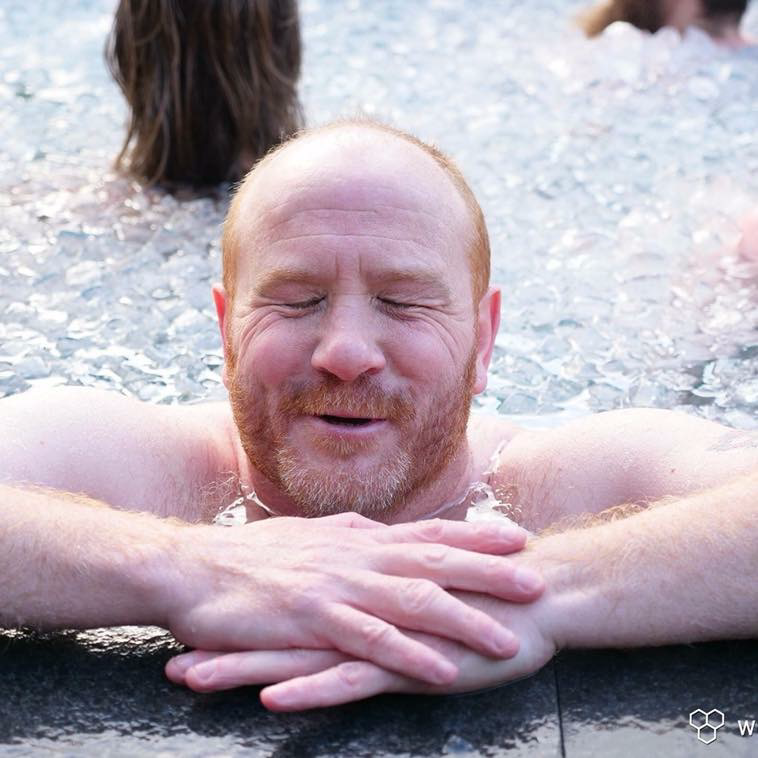 Instructor
[69]
Paul is the first Level 2 certified Wim Hof Method instructor in Wales, Chester & Liverpool & Manchester area.
Instructor level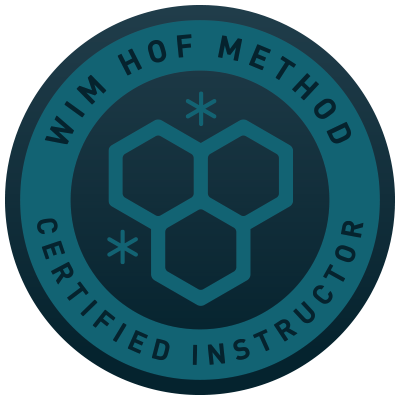 Activities

Breathing

Ice Bath

Nature
What you get
An in-depth experience of the WHM 3 pillars in beautiful Welsh countryside.
Accomm/Dorms - separate female/male bunkbeds.
Program
Although there is always a rough outline, 'no program' a Wim Hof Method mantra. For the best experience, go in with an open mind and without expectations. The start- and end times listed in this section are subject to change.
Please make sure that you show your order number on arrival, either on a print-out or via your phone.
We advise to eat light, if at all, before the workshop.
Friday
Arrival (don't worry if you are running late as it's a flexible chilled weekend)
Introduction to the WHM, breathing, dinner and drumming circle
Saturday
Morning walk, breathing, breakfast, theory, river dip, lunch, WH style nature walk, brew, ice bath, dinner, sound bath
Sunday
Ice bath, morning walk, breathing, breakfast, river dip, brew - barabrith, reflection, barefoot walk
What to bring
You will receive an email with joining instructions. Check your junk box if not received from paul@paulroosetherapy.co.uk
Food
Our private chef will cook delicious homemade vegetarian food. Any dietary requirements or allergies, please letus know ASAP
Tŷ Clwyd, Glan Elwy, Llanfair Talhaiarn, Abergele, UK
Info
In the centre of Abergele, take the A548 signposted Llanrwst and Llanfairtalhaiarn. On approaching the village of Llanfair TH, take the first turning left - the A544 to Llansannan. Take the second turning left (about 300 yards) into Glan Elwy. The centre is approx. 150 yards on the right.