WHM Weekend
Montamel, France with Joshua Grady
Information
Program
What to bring
Location
Put yourself in the expert hands of a WHM Instructor for an extended Wim Hof Method training session. WHM Weekends are intended to be a deeper exploration of the Wim Hof Method than what migh be covered in a workshop. 
Over the course of two days, all facets of the Wim Hof Method will be extensively covered. You will learn about the physiological mechanisms that come into play, and engage in a variety of breathing and cold therapy activities. Instructor may incorporate other activities that work synergy with the Wim Hof Method —yoga, meditation, athletics, et cetera— based on based on their specialisation or area of expertise.
If there's a particular focus for this Weekend, this will be indicated with icons under the ACTIVITIES heading, and detailed further in the Program section. Feel free to contact the Instructor for more information, by filling out the contact form on their profile page.
WHM Weekends are limited to 25 participants, and Instructors often choose to keep them much smaller. The intimate quality of the weekend allows for ample personal attention, and feedback tailored to your specific situation. Whether you are looking to improve mental or physical performance, relieve symptoms related to an illness, or even just curious to find out what the Wim Hof Method is all about— a WHM Weekend offers something for everyone.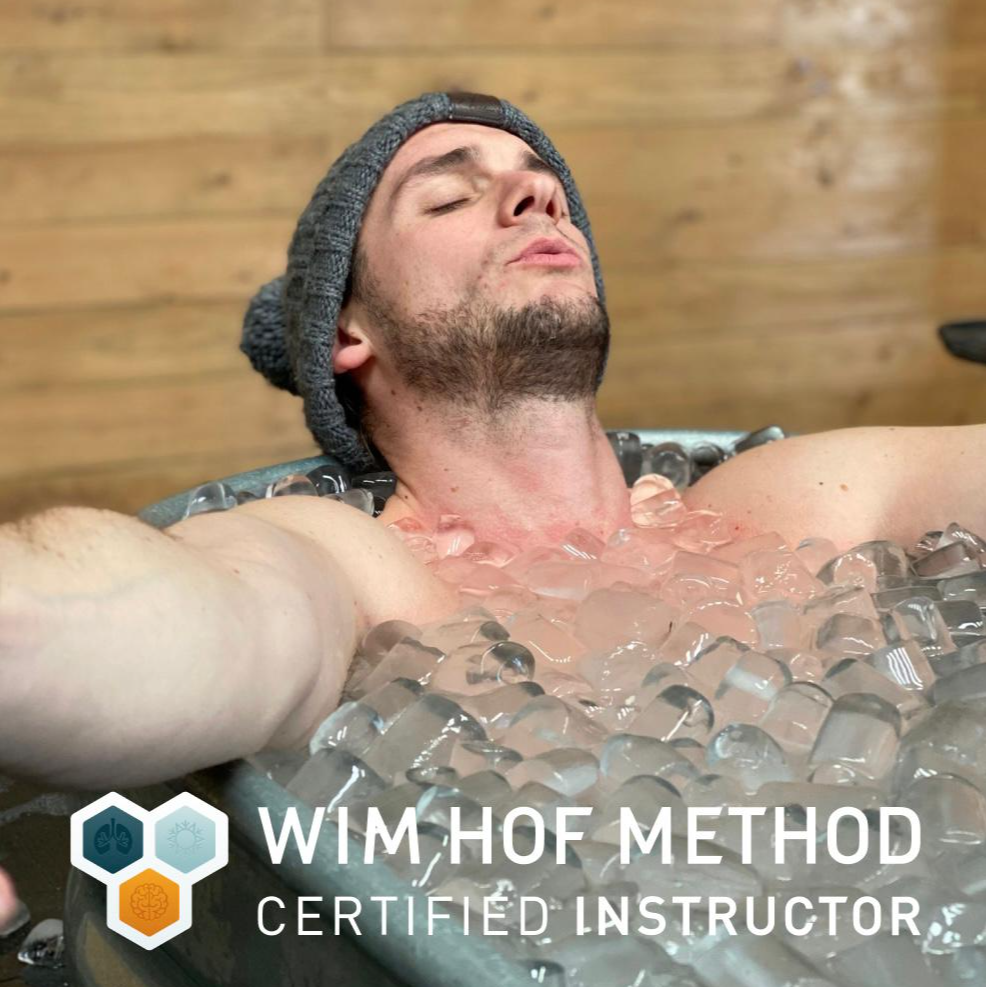 Instructor
[9]
A strong believer and every day practitioner in natural methods of breath works, nutrition and yoga to live a happy healthy life!
Instructor level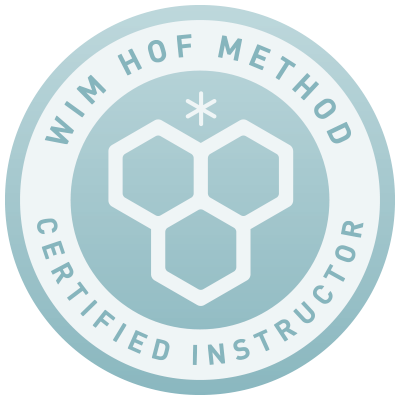 Activities

Yoga

Theory

Ice Bath
Meditation

Breathing

Nature
What you get
3 meals a day, daily yoga, WH breathing and cold exposure & nutrition and well-being class.
Program
Although there is always a rough outline, 'no program' a Wim Hof Method mantra. For the best experience, go in with an open mind and without expectations. The start- and end times listed in this section are subject to change.
Please make sure that you show your order number on arrival, either on a print-out or via your phone.
We advise to eat light, if at all, before the workshop.
Full weekend
There will be daily yoga sessions in the morning, free time in the afternoon to enjoy the pool and surrounding countryside and WH fundamentals activities throughout the weekend. I prefer not to state a strict 'program' as we are open to changing the activities around to best suit you guys and your preferences! Ideally we will complete the fundamentals learning on day 1 so we can incorporate the WH related activities on the remaining 2 days and really feel the benefit of the method by the time you leave to take this life changing practice back home with you ready to incorporate into your life and daily routine with all your questions answered and own personal practice ready to explore on a deeper level.
What to bring
You will stay in one of the private rooms in our shared luxury safari tents equipped with towels and bedding etc.
Food
Amazing home made fresh and locally sourced vegetarian meals will be provided 3 times a day with teas and snacks available.
Montamel, France
Info
Immerse yourself in nature whilst enjoying our luxury glamping accommodation and pool. Stunning views and tranquility provide a perfect setting to go fully into this weekend of wellness to really reset and refresh the mind body and soul.