Information
Program
What to bring
Location
In this retreat, Heather, a certified level 2 Wim Hof Method Instructor and yoga and meditation teacher, guides you through the 3 pillars of the WHM: Breathing Technique, Cold Exposure & Commitment. Find out how you can utilise oxygen and cold exposure to optimise body & mind, and learn about the underlying physiology. You will enjoy a jam-packed retreat with lots to learn and experience, fresh vegetarian meals and a lovely cottage set in gorgeous countryside. The cottage is a short walk from the beach, and there are plenty of natural pools to train in! Mungasdale House is on Gruinard Estate, a stunning place with so many places to adventure in! All rooms have single beds and are shared. Please inquire if you would like a room to yourself.
WHM Travels are the biggest, most comprehensive Wim Hof Method activities on offer. Spend a full week embedded, away from distraction, to explore the limits of your body through the power of your mind.
The extended immersion allows for progressive WHM training in gorgeous natural environments. You rely on each other for the moments where you have to dig deep, and the lasting friendships are often touted as the most rewarding aspect of these trips.
Many who join are looking for new ways to push through their perceived physical or psychological limits. Some use it as an inward journey to process hardship or trauma. Others still are just always searching for the next novel experience to enrich their lives.
As a result, you are bound to hear the most incredible stories from the most colorful people, hailing from all over the world. Get unique perspectives on life, and be inspired to see your own in a new light. 
Are you ready for a life-changing experience?
Instructor
[160]
Breathing dreams like air
Instructor level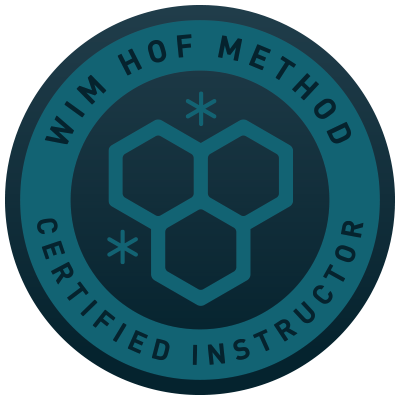 Activities
Nature
Breathing
Ice Bath
What you get
6 days tuition with an expert instructor, / 5 nights accommodation, meals and connection to others
Program
Although there is always a rough outline, 'no program' a Wim Hof Method mantra. For the best experience, go in with an open mind and without expectations. The start- and end times listed in this section are subject to change.
Please make sure that you show your order number on arrival, either on a print-out or via your phone.
We advise to eat light, if at all, before the workshop.
What to bring
Hiking boots, many pairs of swimming costumes, warm clothes, fast drying towel
Food
All meals are included. they are vegetarian, healthy and fresh. Alcohol is not included, but you may bring if desired.
Mungasdale, Achnasheen, UK
Info
There are many ways to get to Inverness! If you are travelling from London, there are easyjet flights frequently! However we always recommend the sleeper train as the best option if you book far enough in advance. It's a lovely way to travel and much more environmentally friendly!