WHM Travel
Hella, Iceland with Andri Einarsson
‹
›
Information
Program
What to bring
Location
This 3-day retreat is about getting together, challenging, sharing, connecting, and supporting each other. Discovering in the process that you have within the power to be OK no matter what. FOR WHOM: Suitable for anyone that has the call to join this adventure. You will take with you knowledge on how to tackle the following: Working with daily stress, Putting your wellbeing first, Improved Endurance, Optimal Health, Dealing with chronic Pain, Mental Peace, Better sleep, Weight Loss WHAT TO EXPECT: -Disconnecting from your daily routine -Understanding and excelling your mind-body connection -Breathwork (Wim Hof Method, Oxygen advantage and more) -Cold Exposure (Wim Hof Method and Andri's techniques) -Learning to let go in tough situations -Using cold as a mental and physical health tool -Power of the mind challenges  -Group empowerment -Movement flow -Releasing tension/stress -Understanding emotional feedback -Building resilience -The power of group synergy and lots of Nature!
WHM Travels are the biggest, most comprehensive Wim Hof Method activities on offer. Spend a full week embedded, away from distraction, to explore the limits of your body through the power of your mind.
The extended immersion allows for progressive WHM training in gorgeous natural environments. You rely on each other for the moments where you have to dig deep, and the lasting friendships are often touted as the most rewarding aspect of these trips.
Many who join are looking for new ways to push through their perceived physical or psychological limits. Some use it as an inward journey to process hardship or trauma. Others still are just always searching for the next novel experience to enrich their lives.
As a result, you are bound to hear the most incredible stories from the most colorful people, hailing from all over the world. Get unique perspectives on life, and be inspired to see your own in a new light. 
Are you ready for a life-changing experience?
Instructor
[17]
Are you ready for a transformation? Andri offers unique WHM experiences in Iceland to be reborn into a new mind and body!
Instructor level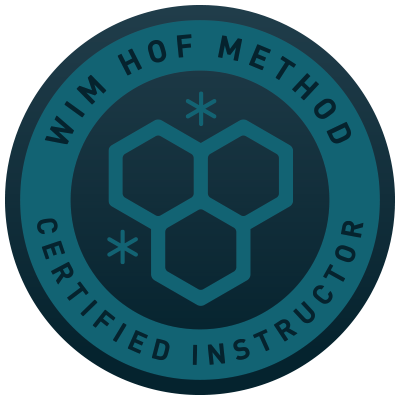 Activities

Nature

Breathing

Ice Bath
What you get
All activities & meals
Accommodation in private bedroom & facilities
Nature hikes & group synergy
Transportation from/to RKV
Program
Although there is always a rough outline, 'no program' a Wim Hof Method mantra. For the best experience, go in with an open mind and without expectations. The start- and end times listed in this section are subject to change.
Please make sure that you show your order number on arrival, either on a print-out or via your phone.
We advise to eat light, if at all, before the workshop.
Day 1-3
Nature, Food, Cold Therapy, Breathwork, Power of the mind, Challenges, Learning, Fun, Connection.
Day 1
Pick up at our studio in Reykjavik, Fiskislóð 53
Day 3
Drop off at our studio in Reykjavik, Fiskislóð 53
What to bring
Information sent upon registration
Food
All meals included (Plant-based meals cooked on location by our private chef and nutritionist)
Hella, Iceland
Info
We will be staying close to the powerful Hekla volcano in Hella. In a newly built guesthouse entirely for us, surrounded by nature and near amazing spots for our activities. With your own spacious bedroom with a private bathroom.  *The retreat is non-refundable 60 days prior to the retreat start*