Information
Program
What to bring
Location
Deep Reset Silvester Special - mit den Wim Hof Instruktoren Sonja Flandorfer, Maximilian Freiler & Michael Nuss am Orginalschauplatz in Polen. Gehe bewusst ins neue Jahr und verbinde dich mit deiner inneren Kraft! Was wirst du erleben? - Wim Hof Basic Breathing - Wim Hof Advanced Breathing (Deep inner work) - Eisbaden in der Natur (Fluss) - Eisbaden beim berühmten Wasserfall, in dem Wim Hof immer badet - Bergwanderung in der Kälte - Mindset - Deep Reset - Wer bin ich? Wo will ich hin? - Das alte Jahr aktiv loslassen - Bewusster Übergang ins Neue Jahr - ... und einige Überraschungen ...
In this week you will delve deeper into the Method; practice with the cold extensively, expand your breathing techniques as well as your commitment. This extended experience is a great way to clear your mind of any clutter, get a fresh perspective on life and to just let go.
Who is this week for?
This week is designed for practitioners who want to deepen their practice and get out of their comfort zone. 
Instructor
[69]
Leiterin Zentrum für Kälte- und Mind Management Vortragende/Speaker Seminarleiterin/seminar leader
Instructor level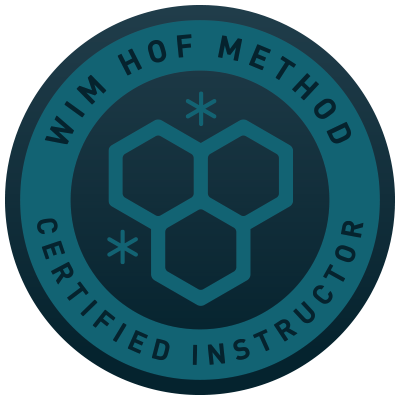 Activities

Nature

Ice Bath

Breathing
What you get
Tiefe Atemerfahrung
Entdecke deine innere Kraft
Bewusster Übergang ins neue Jahr
Program
Although there is always a rough outline, 'no program' a Wim Hof Method mantra. For the best experience, go in with an open mind and without expectations. The start- and end times listed in this section are subject to change.
Please make sure that you show your order number on arrival, either on a print-out or via your phone.
We advise to eat light, if at all, before the workshop.
What to bring
Das erfährst du ca. einen Monat vor Beginn. Du bekommst per Email eine Packliste.
Karkonoska 1, 58-563 Przesieka, Poland
Info
Pensjonat Olympia 58-563 Przesieka