Information
Program
What to bring
Location
Die Heilkraft der Kälte erleben - mit Dr. Josephine Worseck & Douwe van den Berg! Seit 2017 unterrichte ich zusammen mit meinem Partner Douwe, einem der ersten Wim Hof Instruktoren weltweit. Wir sind ein eingespieltes Team und haben insgesamt schon 21 Reisen organisiert und begleitet. Seit 2022 begleitet uns auch unser Sohn Jaro und ein erfahrenes Team aus Co-Trainern, Köchen und Babysittern ;) Wir freuen uns auf ein unvergessliches Abenteuer - zusammen mit dir und maximal 13 weiteren Teilnehmern. Komm mit und genieße 5 Tage (6 Nächte) voller Atemrunden, Yoga, Eisbädern und Wanderungen in märchenhafter Natur!
In this week you will delve deeper into the Method; practice with the cold extensively, expand your breathing techniques as well as your commitment. This extended experience is a great way to clear your mind of any clutter, get a fresh perspective on life and to just let go.
Who is this week for?
This week is designed for practitioners who want to deepen their practice and get out of their comfort zone.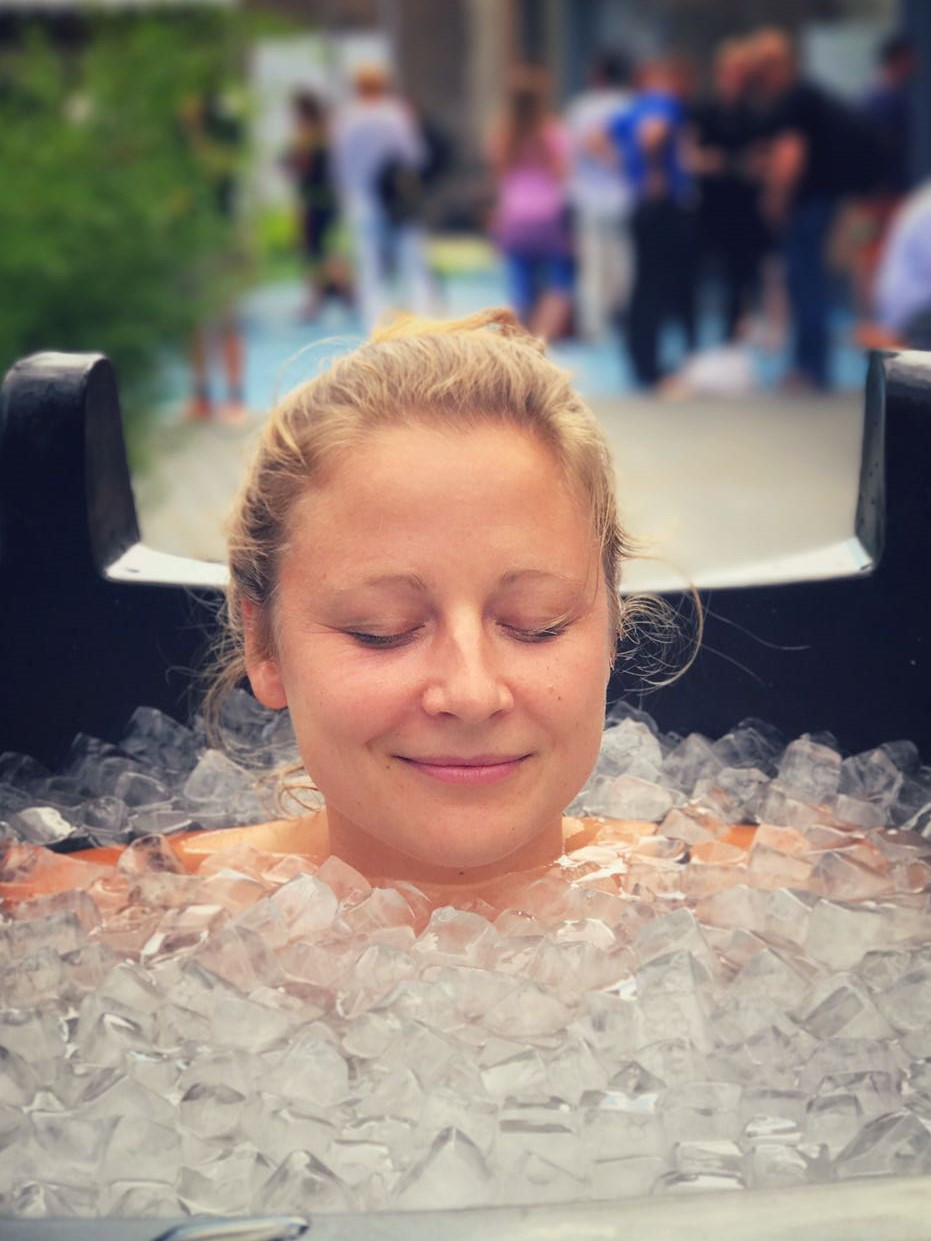 Instructor
[57]
Molecular Biologist (PhD), Author, Yoga Teacher & Naturophath
Instructor level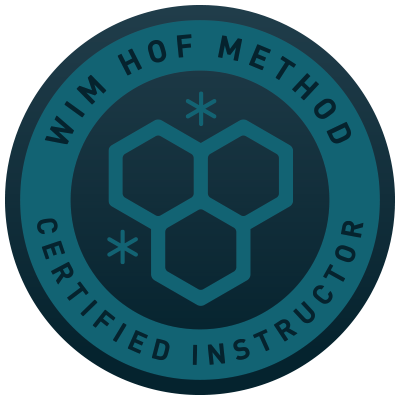 Activities

Ice Bath

Breathing

Nature
What you get
- eine erfahrene WHM Instuktorin
- eine fantastische Erfahrung
- neue Erkenntnisse über dich & deinen Körper
- Kost & Logis
Program
Although there is always a rough outline, 'no program' a Wim Hof Method mantra. For the best experience, go in with an open mind and without expectations. The start- and end times listed in this section are subject to change.
Please make sure that you show your order number on arrival, either on a print-out or via your phone.
We advise to eat light, if at all, before the workshop.
19.11.2023
Abendessen (vegan, vegetarisch)
Tagesprogramm
Morgenprogramm: Atmung, Bewegung & mehr....
Brunch (vegan, vegetarisch)
Nachmittagsprogramm: Abenteuer in der Kälte (Eisbäder, Wanderungen) tainhike in shorts, etc.), movement, meditation
Abendessen (vegan, vegetarisch)
Abendprogramm: Meditation, Gespräche, Atmung, Entspannungelax:)
What to bring
Du erhälst eine komplette Packliste & Übungen zur Vorbereitung
Food
Es gibt köstliches veganes und vegetarisches Essen ;)
Przesieka, Poland
Info
Przesieka ist berühmt aus der VICE Dokumentation mit Wim Hof - und umgeben von wunderschöner Natur mit Bergen und Flüssen. Unsere Unterkunft ist einfach & rustikal mit einem großartigen Meditationsraum. Die Unterbringung erfolgt in Doppel- oder Mehrbettzimmern (max. 3Pers).