Information
Program
What to bring
Location
Breathwork fun and icy rivers can do some magic with you. You will discover it during this Poland Adventure under the excellent guidance of instructors Bart Pronk (Teacher at the Wim Hof Academy) Aodhnait Lombard & Daniel Barea. With a combined experience of 20 years, you are in good hands.
In this week you will delve deeper into the Method; practice with the cold extensively, expand your breathing techniques as well as your commitment. This extended experience is a great way to clear your mind of any clutter, get a fresh perspective on life and to just let go.
Who is this week for?
This week is designed for practitioners who want to deepen their practice and get out of their comfort zone. 
Instructor
[62]
- Level 3 Instructeur met 12 jaar WHM ervaring - Geeft les op de Wim Hof Academy (Instructeurs opleiding)
Instructor level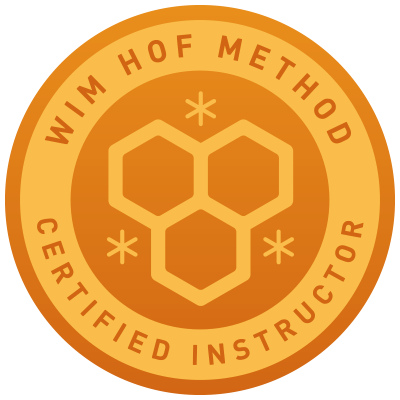 Activities

Nature

Ice Bath

Breathing
What you get
Lodging
breakfast, lunch & diner
Transfer from the airport
Two of the most experienced Instructors in the world.
Program
Although there is always a rough outline, 'no program' a Wim Hof Method mantra. For the best experience, go in with an open mind and without expectations. The start- and end times listed in this section are subject to change.
Please make sure that you show your order number on arrival, either on a print-out or via your phone.
We advise to eat light, if at all, before the workshop.
What to bring
You'll receive an e-mail with a packing list.
Food
3 healthy meals a day
Przesieka, Poland
Info
This 4-day activity takes place in and around the Polish village home to Wim's cottage and the waterfall where the 10-week course and the VICE documentary were recorded.