WHM Travel Experience
Station du Col de Légal, Col de Légal, Saint-Projet-de-Salers, France with Leonardo Pelagotti
‹
›
Information
Program
What to bring
Location
Voyage d'Hiver édition 2023 5 jours pour VIVRE une profonde transformation, apprendre à mieux vous connaitre, découvrir vos potentiels cachés et ramener dans votre vie des clés puissantes pour être plus heureux, en meilleur santé et plus forts! Vous êtes sur le point d'embarquer pour une AVENTURE hors du commun! Au programme: - Découvrez et pratiquez les Fondamentaux de la Méthode Wim Hof - Approfondissez et expérimentez la Méthode Wim Hof grâce à des exercices plus avancés en pleine nature - Expérimentez différentes sources de froid: bain de glace, rivière, lac, bain de neige - Alternance chaud/froid (sauna et sources chaudes) - Partez en excursion en montagne à la manière Wim Hof (le short sera de sorti!) - Découvrez les dernières recherches scientifiques concernant la Méthode Wim Hof - Initiation au yoga - 5 jours pour vous (re)découvrir et revenir avec des outils puissants pour votre quotidien et pouvoir être plus heureux, en meilleur santé et plus fort
In this week you will delve deeper into the Method; practice with the cold extensively, expand your breathing techniques as well as your commitment. This extended experience is a great way to clear your mind of any clutter, get a fresh perspective on life and to just let go.
Who is this week for?
This week is designed for practitioners who want to deepen their practice and get out of their comfort zone.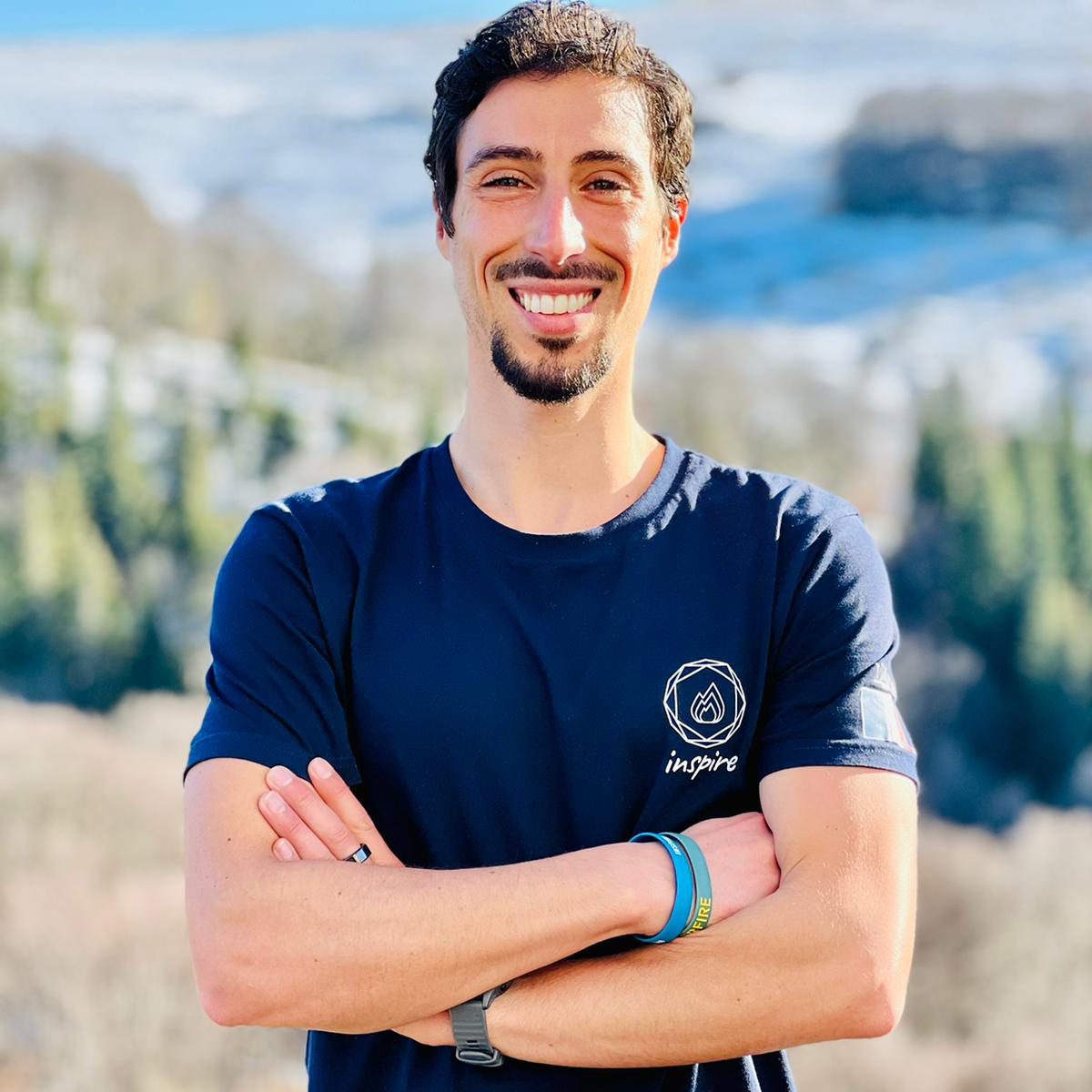 Instructor
[140]
Le premier instructeur Wim Hof à avoir atteint le niveau 3 en France et Italie. Expert de respiration, hormèse et biohacking.
Instructor level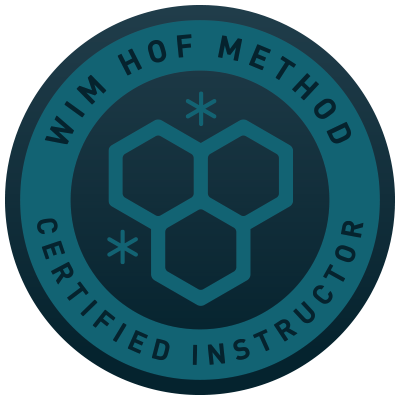 Activities

Sauna

Ice Bath

Breathing
What you get
Bases et approfondissements WHM pendant 5 jours Leonardo Pelagotti, 1er instructeur à avoir atteint le niveau 3 en France
Program
Although there is always a rough outline, 'no program' a Wim Hof Method mantra. For the best experience, go in with an open mind and without expectations. The start- and end times listed in this section are subject to change.
Please make sure that you show your order number on arrival, either on a print-out or via your phone.
We advise to eat light, if at all, before the workshop.
14 Janvier 2023
Début du stage, présentation de la Méthode Wim Hof
Parties sur la respiration: nous voyons les bases d'une respiration saine, comment éviter les erreurs et apprendre les bonnes pratiques qui nous permettent de gérer notre stress, d'être plus sereins et détendus et d'optimiser notre énergie au quotidien.
Pratiques et explications théoriques de la respiration Wim Hof de base avec des exercices guidés pas à pas pour apprendre à se détendre en profondeur, à équilibrer le système nerveux entre un état de calme et d'attention/concentration.
Préparation mentale: visualisation, casser les croyances limitantes, trouver la bonne forme mentale pour affronter les défis au quotidien. - Préparation à l'exposition au froid: les erreurs à éviter, les outils à mettre en place, les bienfaits du deuxième dégrée, le changement de perspective, comment se réchauffer après l'exposition. - Exposition au froid (piscine, lac et rivière): partie qualitative d'exposition au froid, dépassement, découverte d'autres moyens en nous. État mental très positif, libération des hormones du bonheur et énergie. - Réchauffement: l'exercice continue après l'exposition et découvrez tous les exercices pour vous réchauffement efficacement et calmement.
15 Janvier
Mouvement naturel + Respiration guidée Wim Hof
Préparation et Exposition au froid
Activités libres (yoga, massage Tai, sauna)
La Science et Méthode Wim Hof
16 Janvier
Réveil corporel + session respiration Wim Hof anti-inflammation
Préparation et exercices plus avancés avec le froid. Exposition à la cascade
Exercices de relaxation, sophrologie
session de respiration Wim Hof
Activités libres (yoga, massage Tai, sauna)
17 Janvier
Reveil corporel + session de respiration hybride Méthode Wim Hof
Relaxation + session de respiration
Activités libres (yoga, massage Tai, sauna)
18 Janvier
Mouvement naturel + respiration Power Breathing
What to bring
- affaires confortables
- chaussures de randonnées
- maillot de bain
- serviette
- cahier, stylo
Food
Nourriture local et préparé par l'auberge
Le jeûne intermittent sera proposé le matin
Station du Col de Légal, Col de Légal, Saint-Projet-de-Salers, France
Info
5 JOURS pour pratiquer la force de votre MENTAL, la puissance de votre RESPIRATION et l'EXPOSITION AU FROID Vous serez accompagnés par toute une équipe dont Leonardo Pelagotti, unique instructeur et formateur de la Méthode Wim Hof à avoir atteint le niveau 3 d'expert en France et Italie.