Information
Program
What to bring
Location
Housing. 3 meals a day. Vegetarian and vegan is optional. Taxi to and from the airport Early bird now (from 2500 euro). Wim Hof and other breathing sessions daily. Science and physiology behind the method. Sauna and temazcal. Camping in the mountains. Regular (outside and inside) cold training and ice baths. Hiking in the most beautiful part of the world. Body detox. Yoga and meditation. Exercises and mindset training. Free time to relax and other surprises. Not included: airplane ticket.
In this week you will delve deeper into the Method; practice with the cold extensively, expand your breathing techniques as well as your commitment. This extended experience is a great way to clear your mind of any clutter, get a fresh perspective on life and to just let go.
Who is this week for?
This week is designed for practitioners who want to deepen their practice and get out of their comfort zone. 
Instructor
[88]
Only two words... Breathe Slowly
Instructor level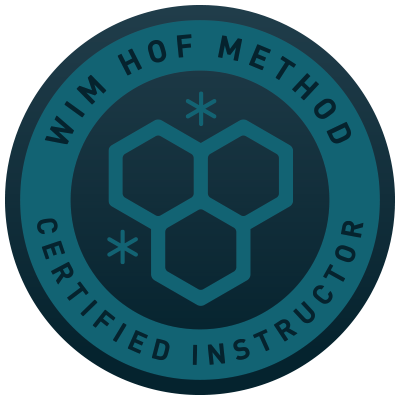 Activities
Sauna
Ice Bath
Breathing
What you get
Early bird now (from 2500)
Two instructors (Dan de Luis and I)
Small group (max 20)
Guidance in ice bath
Material afterwards
Program
Although there is always a rough outline, 'no program' a Wim Hof Method mantra. For the best experience, go in with an open mind and without expectations. The start- and end times listed in this section are subject to change.
Please make sure that you show your order number on arrival, either on a print-out or via your phone.
We advise to eat light, if at all, before the workshop.
3
Lahuen Co thermal hot springs
What to bring
Swimming wear
Hiking shoes
Warm clothes
Altos Del Alma Cabañas, Los Robles, San Martín de los Andes, Neuquen, Argentina
Info
This is an amazing space that will uplift your experience. Google Altos Del Alma Cabañas to get a view. Check the video in the bottom of the web page.