25 July - 14 August
WHM Travel Experience
Borgo San Dalmazzo, Province of Cuneo, Italy with Leonardo Pelagotti
‹
›
Information
Program
What to bring
Location
Le voyage d'été Wim Hof et Trek dans les Alpes Italiennes: 7 jours entre méthode Wim Hof, trek, refuges, lacs de montagne et glaciers. Bonnes conditions physiques requises.
In this week you will delve deeper into the Method; practice with the cold extensively, expand your breathing techniques as well as your commitment. This extended experience is a great way to clear your mind of any clutter, get a fresh perspective on life and to just let go.
Who is this week for?
This week is designed for practitioners who want to deepen their practice and get out of their comfort zone. 
Instructor
[133]
Réveille ton vrai potentiel grâce à la synergie entre corps-mental-esprit! Apprends tous les secrets de l'ICEMAN et de sa méthode
Instructor level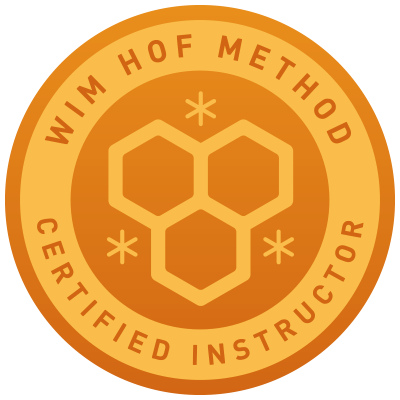 Activities
Nature
Ice Bath
Breathing
What you get
Techniques de bases et avancées de la Méthode Wim Hof
1 guide alpin + 1 Naturopathe
7 j de Trek en montagne
7 j de Wim Hof
Program
Although there is always a rough outline, 'no program' a Wim Hof Method mantra. For the best experience, go in with an open mind and without expectations. The start- and end times listed in this section are subject to change.
Please make sure that you show your order number on arrival, either on a print-out or via your phone.
We advise to eat light, if at all, before the workshop.
25/07/2021
Rendez-vous à Cuneo pour démarrer ensemble le trek
What to bring
Équipement pour 7 jours de Trek
- sac de randonnée
- bonnes chaussures de marche
Borgo San Dalmazzo, Province of Cuneo, Italy
Info
Valle Gesso, Alpes Maritimes 5 refuges de montagne