Information
Program
What to bring
Location
**Please note: this is a WOMEN'S only retreat** Enjoy 5 days and 4 nights of exploring your human potential, and re-connection with your inner self, surrounded by the incredible beauty of Australia's Alpine Region, while enjoying boutique chalet-style accommodation. This all-inclusive women's only Wim Hof Method retreat is your opportunity to step away from your normal surroundings and into nature, to retrain your body & mind and recalibrate your life. The Enlighten Co and Wild Things Anatomy are thrilled to bring this experience to life together. This is a collaboration so many have been waiting for. Combining the elements of science and natural beauty, on this journey you'll be supported by Leah, Elle and Ella in a fun, safe & inclusive environment.
WHM Travels are the biggest, most comprehensive Wim Hof Method activities on offer. Spend a full week embedded, away from distraction, to explore the limits of your body through the power of your mind.
The extended immersion allows for progressive WHM training in gorgeous natural environments. You rely on each other for the moments where you have to dig deep, and the lasting friendships are often touted as the most rewarding aspect of these trips.
Many who join are looking for new ways to push through their perceived physical or psychological limits. Some use it as an inward journey to process hardship or trauma. Others still are just always searching for the next novel experience to enrich their lives.
As a result, you are bound to hear the most incredible stories from the most colorful people, hailing from all over the world. Get unique perspectives on life, and be inspired to see your own in a new light. 
Are you ready for a life-changing experience?
Instructor
[39]
Our breath is the foundation, the cold the balance & nature provides the genuine connection
Instructor level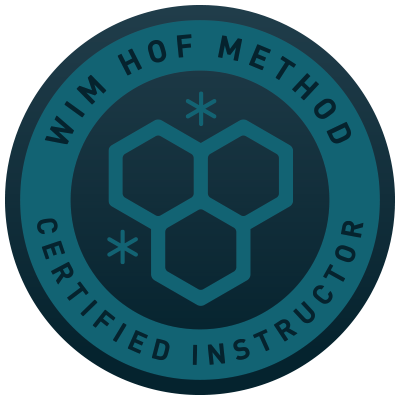 Activities

Nature

Breathing

Theory
What you get
Price is for TRIPLE SHARE Room. Other room configurations available.
Program
Although there is always a rough outline, 'no program' a Wim Hof Method mantra. For the best experience, go in with an open mind and without expectations. The start- and end times listed in this section are subject to change.
Please make sure that you show your order number on arrival, either on a print-out or via your phone.
We advise to eat light, if at all, before the workshop.
1
A detailed program will be provided prior
What to bring
A detailed packing list is provided after purchase.
Food
Delicious vegetarian food will be provided. Please inform Leah of any other dietary requirements.
Altitude 1260, Westons Road, Crackenback NSW, Australia
Info
Altitude 1260 is a family-run lodge located on over 255 acres of natural bushland operating all year round and boasts breath-taking panoramic views. Note: - This is a WOMEN'S only retreat - Price is TRIPLE SHARE per person (other room configurations available) - COVID-19 safety plan implemented