Information
Program
What to bring
Location
Entdecke und vertiefe unter Anleitung von 2 erfahrenen Wim Hof Instruktoren die komplette Wim Hof Methode, ihre 3 Säulen, ihre kraftvollen Atem- und Kältebadtechniken. Trainiere Fundamentals und Advanced Techniken, Power- und Hitzeatmung, übe verlängertes Eisbaden mit Kältemeditation in Naturgewässern und erlebe das Gebirgs-Eisbad im Augstsee des Loserplateaus auf 1.643 m mit einer wunderschönen Bergwanderung. Und regeneriere Dich danach in der Sauna- und Wellnesslandschaft des 4* Romantik Seehotels und lass Dich kulinarisch von der österreichischen Küche verwöhnen. Und das alles in einer traumhaften, einzigartigen und ruhigen Lage am Altausseer See, mitten in der Steiermark. Detaillierte INFO's: www.danielruppert.de/events/wim-hof-retreat-oesterreich/
WHM-Reisen sind die größten und umfassendsten Aktivitäten, die nach der Wim-Hof-Methode angeboten werden. Verbringen Sie eine ganze Woche eingebettet, fernab von Ablenkung, um die Grenzen Ihres Körpers durch die Kraft Ihres Geistes zu erforschen.
Das ausgedehnte Eintauchen ermöglicht ein progressives WHM-Training in wunderschöner natürlicher Umgebung. In den Momenten, in denen man tief graben muss, ist man aufeinander angewiesen, und die dauerhaften Freundschaften werden oft als der lohnendste Aspekt dieser Reisen angepriesen.
Viele, die sich anschließen, suchen nach neuen Wegen, um ihre wahrgenommenen physischen oder psychischen Grenzen zu überwinden. Einige nutzen sie als eine Reise nach innen, um Not oder Trauma zu verarbeiten. Andere wiederum sind einfach immer auf der Suche nach der nächsten neuen Erfahrung, die ihr Leben bereichert.
Daher werden Sie sicher die unglaublichsten Geschichten von den buntesten Menschen aus der ganzen Welt hören. Erhalten Sie einzigartige Lebensperspektiven und lassen Sie sich inspirieren, Ihr eigenes Leben in einem neuen Licht zu sehen.
Sind Sie bereit für eine lebensverändernde Erfahrung?
Instructor
[256]
Instructor level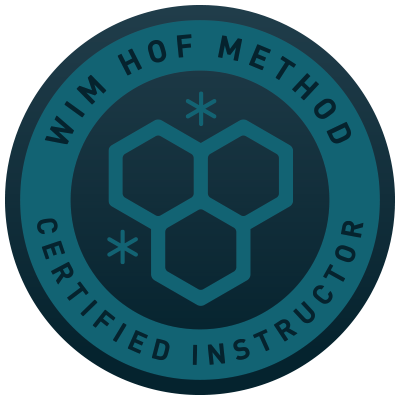 Activities

Nature

Breathing

Ice Bath
What you get
✓ 4 STERNE UNTERKUNFT (DZ)
✓ WHM ADVANCED TECHNIKEN
✓ NATUREIS-SEEBÄDER
✓ BERGWANDERUNG & GEBIRGSBAD
✓ WELLNESS & MEDITATION
Program
Although there is always a rough outline, 'no program' a Wim Hof Method mantra. For the best experience, go in with an open mind and without expectations. The start- and end times listed in this section are subject to change.
Please make sure that you show your order number on arrival, either on a print-out or via your phone.
We advise to eat light, if at all, before the workshop.
What to bring
Nach der Anmeldung bekommt man eine vollständige Packliste zugeschickt.
Romantik Hotel Seevilla, Fischerndorf 60, 8992 Altaussee, Austria
Info
Das 4 Sterne Hotel SEEVILLA (Steiermark, Österreich) liegt direkt am Ufer des Altausseer See, inmitten der österreichischen Alpen. Es ist der perfekte Ort, um ungestört dem Alltagsstress zu entkommen und mit der Natur in ruhiger, stressfreier Atmosphäre die Wim Hof Methode zu trainieren.