Information
Program
What to bring
Location
Designed for those who do better with in-person training, a Group Course has you meet up with a WHM Instructor once per week, for 5 or 10 weeks total.
Learn the Wim Hof Method hands on in the group classes, then ingrain what you've learned through home practice during the week. Take any questions or issues that come up over the week, into the next session. This way you get personal feedback as you go, directly from your Instructor.
This format is ideal for people who like the direct contact afforded by a workshop, combined with the consistent, repeated practice of a video course. The group dynamic is also great for people who have trouble keeping themselves accountable.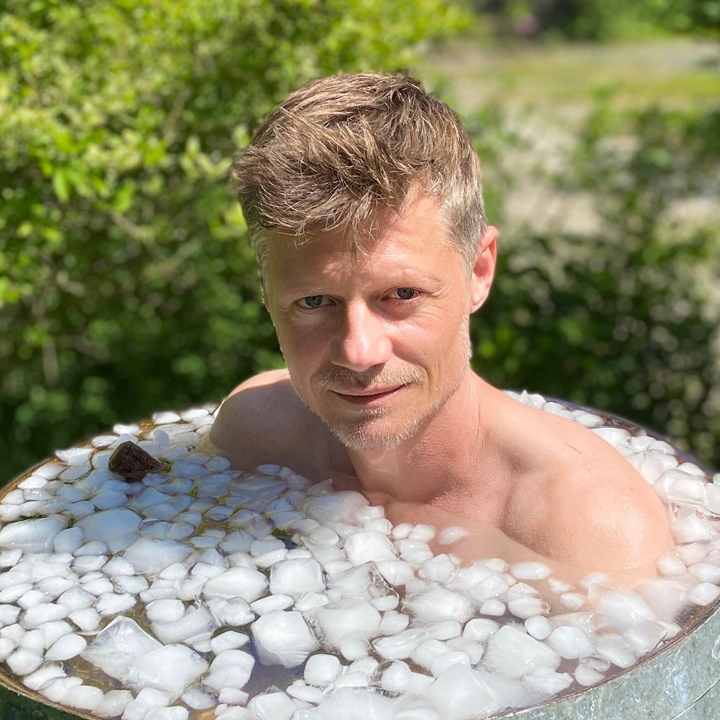 Instructor
[15]
Actor, Teacher & Coach. Passionately sharing the Wim Hof Method. Based in Copenhagen and offering workshops in Danish and English.
Instructor level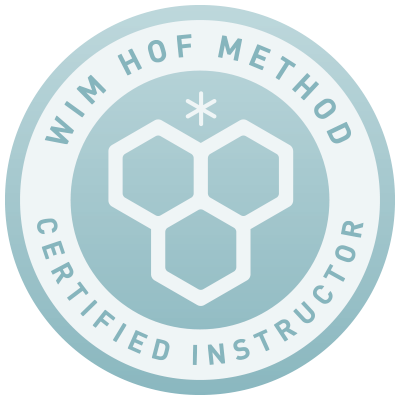 Activities

Breathing

Ice Bath

Theory
What you get
På dette 5 ugers kursus vil du få en grundig indføring i Wim Hof Metodens 3 søjler og et stærkt fundament til din videre færd
Program
Although there is always a rough outline, 'no program' a Wim Hof Method mantra. For the best experience, go in with an open mind and without expectations. The start- and end times listed in this section are subject to change.
Please make sure that you show your order number on arrival, either on a print-out or via your phone.
We advise to eat light, if at all, before the workshop.
Dag 1
Introduktion til metodens 3 søjler. Guidet vejrtrækningssession. Isbad.
Dag 2
Indføring i teorien og videnskaben bag åndedrætsmetoden. Guidet vejrtrækningssession.
Dag 3
Lær om effekten af vejrtrækningsøvlerserne med fokus på fysisk træning og udholdenhed. Guidet vejrtrækningssession.
Dag 4
Fokus på det indre. Guidet vejrtrækning og medtiation
Dag 5
Opsamling af hele forløbet. Gudiet vejrtrækningssession, Isbad.
What to bring
Medbring:
- Løst siddende (trænings)tøj
- Yogamåtte
- Tæppe
- Badetøj & Håndklæde
Tagensvej 85, Copenhagen Municipality, Denmark
Info
Kurset bliver afviklet på følgende torsdage: 5/4, 12/4, 18/4, 26/4 & 3/5. Første og sidste gang til kl 20.00. Workshoppen finder sted i Dansk Skuespillerforbunds skønne lokaler centralt beliggende på Nørrebro i København. Isbad vil foregå på stedets udendørs terrasse med udsigt over byen