WHM Fundamentals Workshop
Fit Health Station, Avenue du Maréchal de Lattre de Tassigny, Charenton-le-Pont, France with Leonardo Pelagotti
‹
›
Location
France
Charenton-le-Pont
Location
France
Charenton-le-Pont
Location
France
Charenton-le-Pont
Location
France
Charenton-le-Pont
Information
Program
What to bring
Location
Put yourself in the expert hands of a certified WHM Instructor to learn the 3 pillars of the Wim Hof Method: Breathing Technique, Cold Exposure & Commitment. Find out how you can utilize oxygen and cold exposure to optimize body & mind, and learn about the underlying physiology.
The intimate quality allows for ample personal attention, and feedback tailored to your specific situation. Whether you are looking to improve mental or physical performance, relieve symptoms related to an illness, or are just curious to find out what the Wim Hof Method is all about— a WHM workshop offers something for everyone.
The program generally kicks off with an introduction to the Wim Hof Method, and always includes a breathing session and an (optional) ice bath. At the end there is ample room for reflection, and the Instructor is there to answer questions throughout the workshop.
Instructors have their own specializations, and there is some variation across the individual workshops. A detailed overview of the day is sent out upon registration.
If you have no prior experience with cold exposure, we recommend you finish your showers cold in the days leading up to the workshop. This may be overwhelming at first, but just try to relax, focus on your breath, and bring it into a controlled, steady rhythm.
Who is this workshop for?
This workshop is suitable for everyone, but does require a basic level of health. Out of precaution, we advise against participation during pregnancy, or if you are epileptic. People with cardiovascular issues, or any other serious health conditions should always consult a medical professional before starting the Wim Hof Method.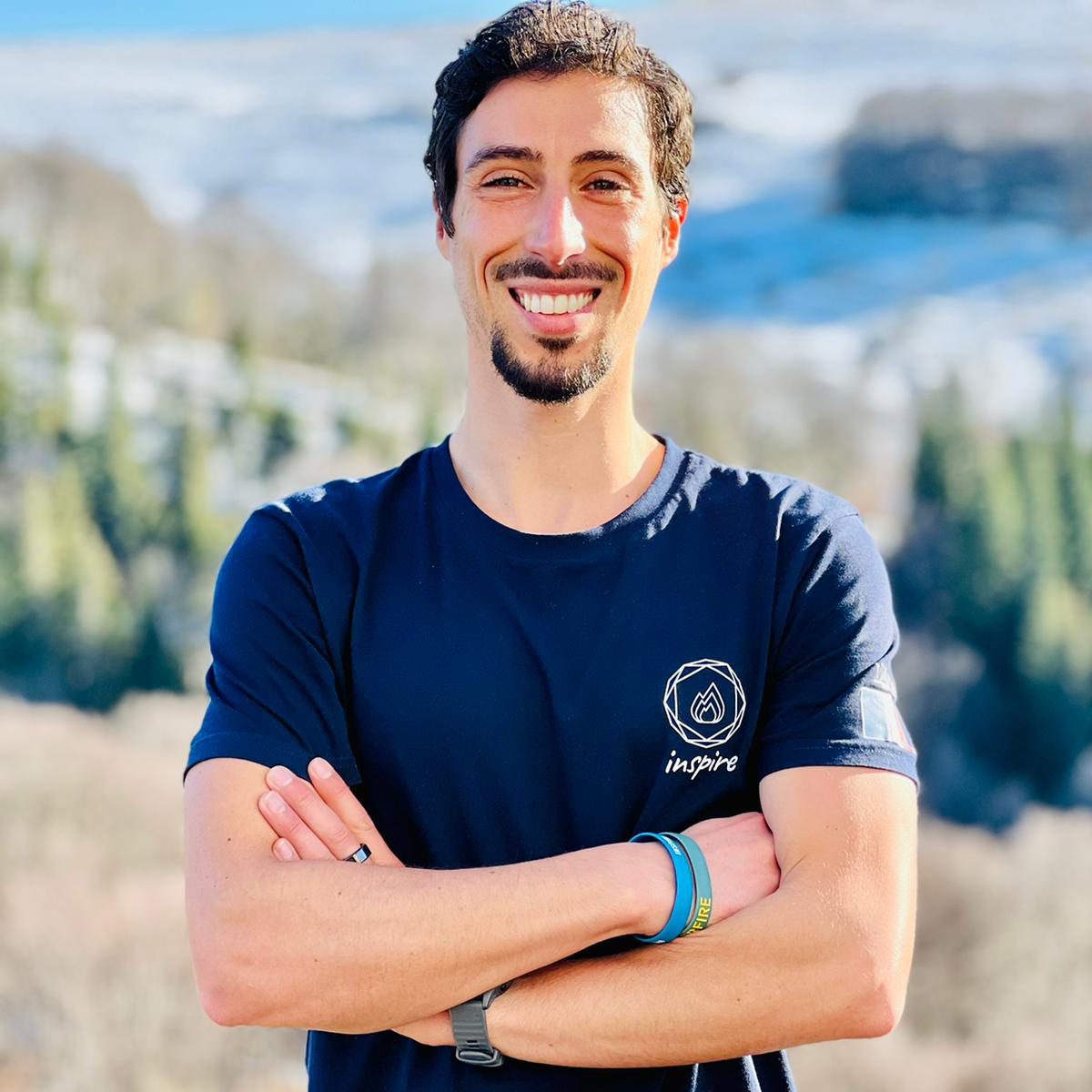 Instructor
[138]
Le premier instructeur Wim Hof à avoir atteint le niveau 3 en France et Italie. Expert de respiration, hormèse et biohacking.
Instructor level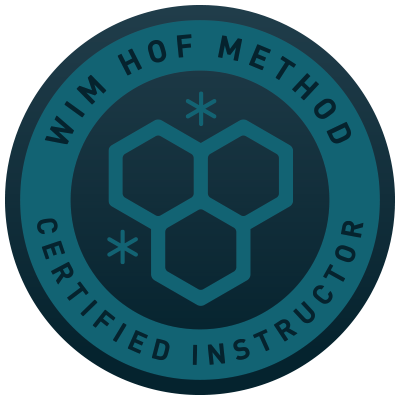 Activities

Yoga

Ice Bath

Breathing
What you get
Workshop Wim Hof complet pour apprendre la méthode et tous ses secrets à Paris avec Leonardo Pelagotti, instructeur niveau 3
Program
Although there is always a rough outline, 'no program' a Wim Hof Method mantra. For the best experience, go in with an open mind and without expectations. The start- and end times listed in this section are subject to change.
Please make sure that you show your order number on arrival, either on a print-out or via your phone.
We advise to eat light, if at all, before the workshop.
23/03/2019
Présentation de l'instructeur et son histoire qui l'a mené aujourd'hui à être là avec vous pour vous transmettre cette méthode puissante. Discussion informelle et interactive pour se connaitre et sur les attentes et objectifs de chacun, les expériences (ou pas) qu'on a avec la méthode.
Réapprendre à bien respirer. Pratique guidé pour optimiser sa respiration au quotidien et se préparer au mieux pour la respiration Wim Hof. Evaluer l'efficacité de sa propre respiration normale. Comprendre le lien entre la respiration et le système nerveux pour programmer le corps à : se détendre et gérer le stress, réveiller l'énergie en soi, se concentrer et trouver le focus, etc.. Avec un approche claire et scientifique de la respiration.
Pas à pas apprendre la technique de la respiration Wim Hof. Les erreurs à éviter, les variantes à appliquer, le rythme, le nez ou la bouche etc... Explications de quoi s'attendre et comment se préparer au mieux avec des exercices préparatoires. Séance de respiration guidée de groupe pour atteindre un autre niveau. Discussion et partage pour apprendre de l'expérience personnelle vécue et des autres et l'intégrer.
Réapprendre le mouvement naturel, le travail avec le sol et l'origine du yoga. Pratique des mouvements pour se chauffer et augmenter sa température corporelle. Pour se préparer à l'exposition au froid mais aussi pour se réchauffer après l'exposition au froid. Techniques de concentration et ancrage corporel.
En route vers l'ICE BAR à -25°C et pratique avec le froid sec. Préparation par étapes. En mode découverte, en mode concentration et en mode fun ! C'est le moment où on devient copains avec le froid. Oui on se redécouvre bien plus capables de ce qu'on pense. Et on apprend énormément sur la physiologie du froid.
Briser notre conditionnement : Préparation mentale pour le bain de glace. Les erreurs à éviter, la bonne posture et forme mentale. Comprendre le froid et savoir travailler avec lui. On respire avec la technique de respiration pour activer l'énergie, on se réchauffe, on se prépare au niveau mental, physique, émotionnel et énergétique et on y va.
Le bain de glace et ses 3 phases : avant, pendant, après. Chacun se prépare dans le groupe mais rentre individuellement et accompagné par l'instructeur (qui est à coté, pas dans la piscine.. sauf invitation à partager les glaçons ). Je vous coach pour une expérience de qualité avec le froid et pas de quantité. Vous auriez les photos en souriant dans le bain de glace, vous sortirez et continuerez les exercices appris avant pour vous réchauffer progressivement et garder la concentration.
Discussion sur comment intégrer la méthode au quotidien pour créer une nouvelle bonne habitude que soit un outil dans votre quotidien. Vous aurez mes astuces pour tirer profit de cette méthode et mon retour d'expérience. Vous auriez aussi une explication holistique pour vous permettre d'optimiser les bienfaits de la méthode au niveau physiologique mais aussi mental. Cette méthode est un outil simple mais puissant qui vous amène au niveau supérieur dans votre vie. Je vous donne des vidéos et audois de respiration guidé pour continuer votre pratique chez vous dans les semaines qui suivent le stage.
What to bring
- Habits confortables/chauds
- Maillot de bain & serviette
- Tapis de sol
- Petite couverture
- Carnet & Stylo
Fit Health Station, Avenue du Maréchal de Lattre de Tassigny, Charenton-le-Pont, France
Info
4 heures pour pratiquer les fondamentaux de la Méthode Wim Hof à Paris avec Leonardo Pelagotti, instructeur expert. Au Programme: - assouplissement de la chaine respiratoire - la technique de respiration Wim Hof - les 3 étapes de l'exposition au froid - exposition au froid (bain de glace)