WHM Fundamentals Workshop
Hoeve Hurpesch, Hurpescherweg 4, Mechelen, Netherlands with Bart Wittkampf
‹
›
Information
Program
What to bring
Location
Plaats jezelf in de bekwame handen van een WHM instructeur en leer de 3 pijlers van de Wim Hof Methode: Ademhalingstechniek, Koude training, en Toewijding. Kom erachter hoe je middels zuurstof en kou je lichaam en geest kunt optimaliseren, en welke fysiologische processen hieraan ten grondslag liggen.
Dit zijn workshops tot 30 deelnemers, waardoor de persoonlijke aandacht van de instructeur wordt gewaarborgd, en je advies op maat krijgt. Of je nu meedoet om symptomen van een aandoening onder het juk te brengen, je sportprestaties te verbeteren, of gewoon komt kijken uit gezonde nieuwsgierigheid, een WHM workshop biedt voor ieder wat wils. 
Het programma begint in de regel met een algemene uitleg over de Wim Hof Methode, en omvat in ieder geval een WHM ademhalingssessie en (vrijwillig) ijsbad. Na afloop is er ruim tijd voor bezinning en beschouwing, en gedurende de workshop staat de instructeur klaar voor al je vragen. 
Sommige instructeurs hebben een eigen vakgebied, welke zij soms verwerken in hun workshop— denk aan yoga of meditatie. Dit is te zien aan de icoontjes onder het kopje 'Activities'. Je kunt de instructeur altijd berichten via het contactformulier onderaan de pagina.
Als je geen ervaring hebt met koude training raden we je aan om koud af te douchen in de dagen voorafgaande aan de workshop. Hiermee bereidt je je lichaam effectief voor op het ijsbad.
Voor wie is deze workshop?
Deze workshop is geschikt voor jong en oud, en vereist geen enkele eerdere WHM ervaring. Wel is het van belang dat je in goede gezonde verkeert. Ben je erg verkouden of heb je griep, laat je lichaam dan zelf herstellen, en doe later een keer mee. Uit voorzorg raden we het af om deel te nemen als je zwanger bent of epilepsie hebt. Raadpleeg bij hart- en vaatziekten of andere ernstige medische aandoeningen altijd eerst een arts, voordat je aan de Wim Hof Methode begint.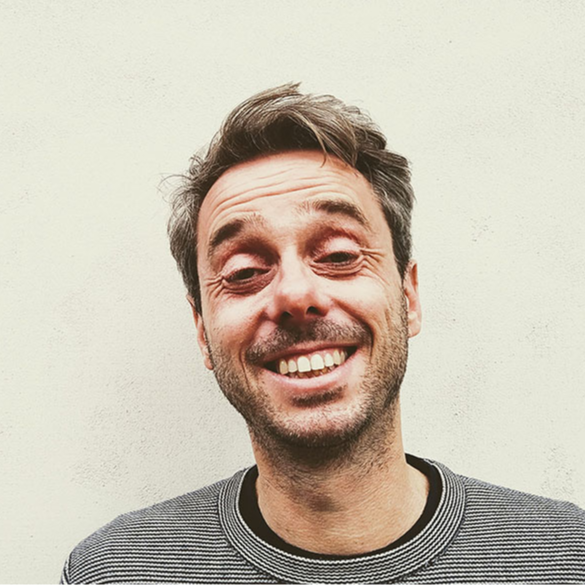 Instructor
[2]
My goal is to help people live an authentic life. You're invited to join me for a journey of a lifetime!
Instructor level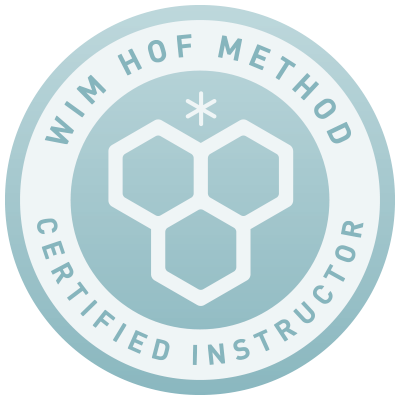 Activities

Breathing

Ice Bath

Nature

Theory
What you get
- een ultieme ervaring
- ademhalingssessie
- ijsbad
- Prachtige locatie
- Alle info over hoe je de WHM thuis kan toepassen
Program
Although there is always a rough outline, 'no program' a Wim Hof Method mantra. For the best experience, go in with an open mind and without expectations. The start- and end times listed in this section are subject to change.
Please make sure that you show your order number on arrival, either on a print-out or via your phone.
We advise to eat light, if at all, before the workshop.
1
Introductie en ontvangst. Kennismaken met elkaar en de Wim Hof Methode
Uitleg van de ademtechniek gevolgd door een diepe ademhalingssessie met muziek en meditatie
Pauze met een eenvoudige vegetarische lunch en koffie of thee
Introductie koude training (inclusief de 3 stappen)
1-op-1 begeleide ijsbad sessie en opwarmen met jouw innerlijke vuur
Afsluiting, Q&A en reflectie
What to bring
- Badkleding
- Badslippers
- Badjas
- 2 Handdoeken
- Comfortabele (los zittende) kleding
- Waterfles
- evt een kleine snack
Food
Verzorgde dag met water, koffie, thee en een simpele vegetarische lunch (bijv. zelfgemaakte soep met brood, fruit en noten).
Hoeve Hurpesch, Hurpescherweg 4, Mechelen, Netherlands
Info
Deze workshop wordt gegeven op een van de mooiste plekjes van Nederland, midden in het 5 sterren Limburgse Heuvelland. De locatie ligt aan een wandelpad dus neem deze dag ruim de tijd zodat je bijvoorbeeld na de workshop even kan wandelen of de prachtige omgeving kan verkennen.