Information
Program
What to bring
Location
El primer Retiro de Invierno en Latinoamérica propone en 6 días de experiencia el programa del taller Fundamental + Avanzado, subiremos cerros en traje de baño con temperaturas gélidas, inmersión en agua helada en la naturaleza mas pura, sesiones de respiración guiadas con música en vivo a diario, sauna, jacuzzi y mucho confort para explorar lo más profundo del Potencial Humano, el Poder de la Mente! Idioma Español e Inglés.
Los viajes WHM son las actividades más amplias y completas que el Método Wim Hof ofrece. Pasa una semana entera inmerso, lejos de distracciones, para explorar los límites de tu cuerpo a través del poder de tu mente.
La inmersión prolongada permite un entrenamiento WHM progresivo en entornos naturales maravillosos. Te apoyas en la confianza del grupo en los momentos que vas realmente profundo, y las amistades que se convierten en duraderas a menudo se promocionan como el aspecto más gratificante de estos viajes.
Muchos de los que se unen buscan nuevas formas de superar sus límites físicos o psicológicos. Algunos lo usan como un viaje interior para procesar las dificultades o el trauma. Otros están siempre buscando la próxima experiencia novedosa para enriquecer sus vidas.
Como resultado, seguramente escucharás las historias increíbles de las personas más variopintas, provenientes de todo el mundo. Obtén perspectivas únicas de la vida e inspírate para ver la tuya desde una nueva perspectiva.
¿Estás listo para una experiencia que te cambiará la vida?
Instructor
[75]
WHM is Mindfullness and getting that power is unlimited access to optimal self!
Instructor level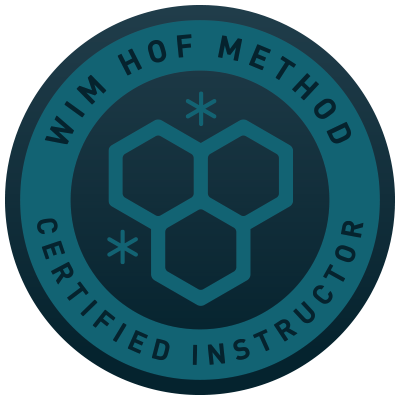 Activities

Nature

Breathing

Ice Bath
What you get
Transfer desde/hasta Aeropuerto de Bariloche, 3 comidas al día, sauna y tina caliente exterior, habitaciones dobles.
Program
Although there is always a rough outline, 'no program' a Wim Hof Method mantra. For the best experience, go in with an open mind and without expectations. The start- and end times listed in this section are subject to change.
Please make sure that you show your order number on arrival, either on a print-out or via your phone.
We advise to eat light, if at all, before the workshop.
1
Transfer desde el aeropuerto de Bariloche
2
Actividades en la Naturaleza
Actividades en la Naturaleza + Sauna
Teoria/ Fisiología Taller Fundamental
3
Respiracion Guiada / Variaciones
Actividades en la Naturaleza
Actividades Extras / otras tecnicas de respiracion
Chapuzon en el rio / playa privada
4
Respiracion y entrenamiento Fisico
5
Taler Avanzado / Interocepción
Actividades en la Naturaleza
6
Transfer al Aeropuerto de Bariloche
What to bring
Recibira una lista posterior a su registro
Food
Todas las comidas incluidas, se nutre del huerto biodinamico del Hostal y carnes de pastoreo de la zona.
La Confluencia Lodge, El Bolson, Río Negro, Argentina
Info
El Lodge está en una privilegiada ubicación donde se unen los ríos de deshielo de alta montaña, rodeados de senderos para descubrir la naturaleza más virgen de Patagonia y deslumbrarse con la belleza de uno de los lugares más hermosos del planeta.