Information
Program
What to bring
Location
"Volviendo al corazón" será un encuentro contigo mism@, donde tendrás la fortuna de reconectar con tu sabiduría interior, retornar a ese sendero de luz y amor en el que encontrarás las herramientas necesarias para ser un humano libre y feliz :) Retiro 4 dias /3 noches . Es hora de trascender, vencer tus miedos y alcanzar la transformación total que siempre has soñado. Nos enfocamos en fortalecer tu relación -Alma, Cuerpo y Mente- Estaremos sumergidos en un Eco-Hotel frente a la playa dentro del Tayrona un lugar mágico de la Sierra Nevada de Santa Marta. Iremos muy profundo en Método Wim Hof, meditación en hielo, Yoga, meditación tradicional y detox de tu alma. Todo está pensado para que tu proceso sea mágico. Aprenderás diferentes técnicas saludables para ir a lo profundo de tu corazón y sanar tu cuerpo. Lograrás mantenerte en la práctica, el equilibrio y el autodescubrimiento una vez terminemos el retiro.
Los viajes WHM son las actividades más amplias y completas que el Método Wim Hof ofrece. Pasa una semana entera inmerso, lejos de distracciones, para explorar los límites de tu cuerpo a través del poder de tu mente.
La inmersión prolongada permite un entrenamiento WHM progresivo en entornos naturales maravillosos. Te apoyas en la confianza del grupo en los momentos que vas realmente profundo, y las amistades que se convierten en duraderas a menudo se promocionan como el aspecto más gratificante de estos viajes.
Muchos de los que se unen buscan nuevas formas de superar sus límites físicos o psicológicos. Algunos lo usan como un viaje interior para procesar las dificultades o el trauma. Otros están siempre buscando la próxima experiencia novedosa para enriquecer sus vidas.
Como resultado, seguramente escucharás las historias increíbles de las personas más variopintas, provenientes de todo el mundo. Obtén perspectivas únicas de la vida e inspírate para ver la tuya desde una nueva perspectiva.
¿Estás listo para una experiencia que te cambiará la vida?
Instructor
[11]
-The longest ride is within you; happiness, love, joy, peace, fearless, and all answers are right there; inside you.
Instructor level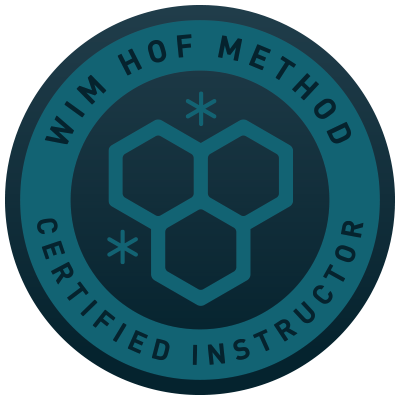 Activities
Nature
Yoga
Ice Bath
Breathing
Meditation
What you get
Clases de yoga, meditación y Breathwork
Meditación en hielo
Ceremonia de fuego y de cacao.
Concierto tambores
y mucho más :)
Program
Although there is always a rough outline, 'no program' a Wim Hof Method mantra. For the best experience, go in with an open mind and without expectations. The start- and end times listed in this section are subject to change.
Please make sure that you show your order number on arrival, either on a print-out or via your phone.
We advise to eat light, if at all, before the workshop.
welcoming DAY
Welcoming lunch - almuerzo bienvenida
2nd day
Meditación Hielo /ICEBATH
Taller gestionando emociones
What to bring
Bloqueador Solar
Vestido color blanco para playa
Tenis cómodos para trekking
Repelente
Vestidos de baño
Gorra o sombrero
Food
Alimentación pránica y para el alma, especialmente diseñada para la experiencia.
Hotel Playa Koralia, Magdalena, Colombia
Info
Hotel Playa Koralia: Ubicado a una (1) hora y 20 minutos de distancia del aeropuerto de Santa Marta; en las faldas de la montaña más grande del mundo a nivel del Mar y del Caribe colombiano. Instagram: @playakoralia