Information
Program
What to bring
Location
Journey to the heart of the Spanish Pyrenees for our coveted annual training camp slash holiday retreat!
The Summer Expedition is a Wim Hof Method deep dive and summer getaway rolled into one. Often characterized as the little brother to the Winter Expedition, the summer iteration is not quite as intense, but has all of the insight, growth, fun, friendship & love.
Over the course of 5 days, Wim Hof teaches you the power of the mind, and all the benefits that come with it, through his patented breathing technique and various trials of the cold.
Extensive, immersive breathing sessions take place under a lush canopy that shades from the mediterranean sun, with a vibrant turquoise lake as backdrop. Fill your lungs with boundless fresh mountain air as you lose sense of time and place to Wim's hypnotizing voice.
Makeshift ice baths supplement excursions out to fresh meltwater streams, which together ensure that you are consistently spending time with the cold, conditioning mind and body.
WHM Instructors assist Wim in managing what has grown to an event numbering upward of 100 participants each week. Groups of 25-30 are assigned a lead and assistant Instructor, and each group undertakes various activities that reinforce Wim's teachings.
The gorgeous hills, valleys, rivers and falls of the Pyrenees are explored through hikes, swims, canyoning and white-water rafting. Evenings your mental and physical energy is replenished with locally sourced, traditional Catalonian cuisine. You're free to cap the day with cervezas and tapas at the bar, or opt for an early night's sleep.
When you sign up for something like this, you have something to prove, something to improve, or something to remedy. While each individual has their own unique story and background, everybody is united in their belief in the power of nature, and of the human mind to rise above. Over the course of five magical days, you grow together to form an extraordinary, lasting bond, through your journey to find comfort in discomfort.
COVID-19 stipulation
We continue to closely monitor the ongoing global health situation, and will take adequate measures to curb the associated health risks. Given the erratic nature of the situation, and the continually changing policies of the various European governments, it is unclear at this point exactly how these measures will take shape. We will keep updating this page, and inform participants as soon as the final measures have been established.
You can receive a full refund when you cancel 4 weeks or longer away from the start of the event. Cancellation requests submitted under 4 weeks out from the start of the event may not be honored, or only partially refunded.
Given the fluctuating nature of the situation, we strongly recommend you arrange travel- and/or flight cancellation insurance. We are not liable for any cost incurred due to force majeure, and any associated indemnity must be recovered through insurance.
Some governments require that you get tested for COVID-19 before repatriation. Below are some test locations in Barcelona. Please note that these are some distance from the airport. You may need to schedule your return flight for the day after the expedition concludes, in order to make the itinerary work.
Carrer Francesc Pérez Cabrero, 19
08021 Barcelona – Entresuelo
Sagrada Família Clinic
C / Torras i Pujalt, 1 Barcelona, ​​Barcelona 08022
Hospital Sanitas CIMA
Passeig Manuel Girona, 33 Barcelona, ​​Barcelona 08034
Sant Jordi Clinic
Plaça de l'Estació, 12 Barcelona, ​​Barcelona 08030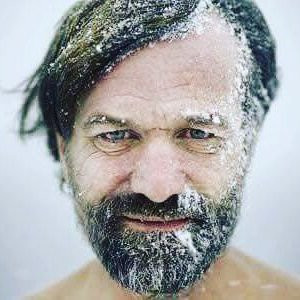 If you learn how to control your mind, anything is possible!
Instructor level
Activities
Nature
Ice Bath
Breathing
What you get
Accommodation, local transport, and rented materials are all included.
Program
A detailed program is sent out to all participants close to the start of the event. Note that this remains highly subject to the weather and Wim's whims.
Day of Arrival
Buses depart from Barcelona airport (BCN] to campsite.
Day of Departure
Buses depart from campsite to Barcelona airport. Arrival no later than 14:00.
What to bring
A pack list is sent out upon registration.
Morillo de Tou, Spain
Info
The Summer Expedition base camp is located on the Morillo de Tou camping grounds, which itself is a reimagined old village. The cobblestone framework imparts a tranquil, timeless feel that complements the simplicity of the Wim Hof Method. You can learn more at morillodetou . com