Wim Hof Method Deep Dive! An advanced course in Amsterdam with Joren de Bruin!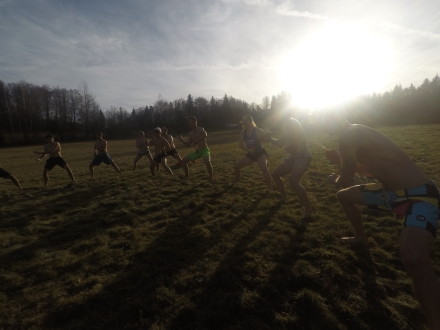 Wim Hof Method advanced dive in Amsterdam with Joren de Bruin!

New breathing techniques, improve your practice and gain deeper knowledge and experience on how to influence your physiology at your will!

What you'll get?
We will start with sharing our previous experiences and sharing personal intentions for the day
Advanced physical flexibility and yoga exercises
Deep breathing session with live music and new breathing techniques
Cold exposure training
Plant based ecological lunch
Recap and deeper understanding of scientific underpinnings breathing, cold and focus adaptation
Question and Answer
Physical exercises
Cold exposure training
Wrap up of experiences and tips to apply at home
Extra info
Always feel free to e-mail me, in advance or afterwards, with any questions you may have
This workshop will be in English, unless everyone agrees in Dutch.
Should you have any physical ailments, please contact me in advance
With pregnancy we always advice to start with the method after giving birth
The breathing exercises work best on an empty stomach. You can have a good breakfast, but it's advisable to eat lightly in the morning.
Pre cold shower training is strongly advised
Clothing
Bring comfortable clothes, swimming wear, an extra towel and flip flops.
Lunch
Plant based ecological lunch with food, coffee and thee included
Contact details
Location
Buurtboerderij Ons Genoegen
Spaarndammerdijk 319A
1014 AA Amsterdam